The Teacher Education Program allows for close personal interaction with instructors. Many of our classes rely on face to face delivery and feature hands-on methods of learning. We also offer some courses via flexible delivery, including online and hybrid methods of instruction. The program offers both daytime and evening classes designed for adults who wish to complete their education while balancing work and family commitments.
This degree focuses on preparing you for a teaching career in elementary education.
Work with faculty advisors who serve as mentors in the profession
Variety of field experience practicums tied to content-level methods courses allows you to grow in your teaching ability
Small class sizes promotes deep learning and application
Accelerated 16 month program available*
*Students may choose a traditional two-year elementary education program or an accelerated 16 month program. This applies to current Newman freshman and sophomore students as well as transfer students. The accelerated program will be offered in a four semester consecutive format. Ask for more information TODAY!
Outreach Locations
WESTERN KANSAS
You can complete your Elementary Education K-6 Degree in 16 months with face-to-face instruction in Dodge City and Garden City or through interactive television in Great Bend, Hutchinson, Liberal, Pratt, Ulysses, Scott City, Syracuse, and Sharon. Please visit our Western Kansas page for the most up to date information.
SOUTHEAST KANSAS
You can complete your Elementary Education K-6 Degree in 16 months with face-to-face instruction at Independence Community College. General education courses may be completed at a community college near you (Coffeyville CC, Allen County CC, Neosho County CC, or Labette County CC). Learn more by visiting the Southeast Kansas page.
Prominent Careers
Graduates of the Elementary Teacher Education Program can be licensed to teach grade kindergarten through 6th grade and may complete middle level endorsements in math, science, English or social studies. Job opportunities for teachers continues to be in demand as many job openings will result from the need to replace the large number of teachers who are expected to retire.
Transferring to Newman University?
Visit the Transfer Credits page to view transferable credits from your transfer college.
Program Curriculum
Testimonial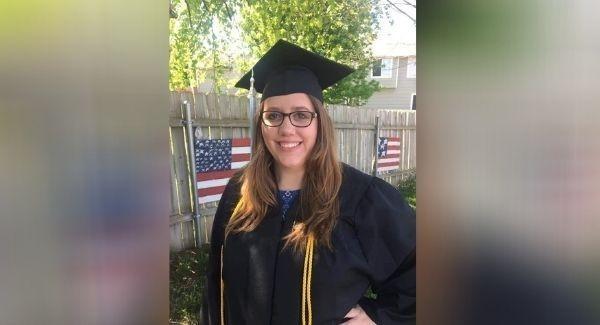 "Newman's teaching program gave me the tools I needed to start out in my own classroom. I still have the Framework of a Successful Teacher hanging in my classroom closet. It is a great reminder of where I came from and where I need to go."
- Morgan Owings '20
Elementary School Teacher, Derby School District
Professional Licensure Disclosure
For students considering an academic program, whether online or campus based as a pathway to professional credential in any field:
Newman University recommends that you contact the appropriate state credentialing board in the state in which you reside or wish to be employed, prior to beginning a course of study to determine whether the program you are considering will meet that state's credentialing requirements. We cannot confirm whether the Newman University program meets requirements for professional credentialing in states outside of Kansas.
If you need assistance in contacting the appropriate state credentialing board or for questions regarding your program of study, please contact: Interim Dean Jessica Bird, 620-227-9616 [email protected]