---
Newman University Alumni Relations brings graduates together and supports one another. Banded by thousands of Newman graduates, Alumni Relations is active in the continued success and spiritual wellness of all alumni.
From the Alumni Board President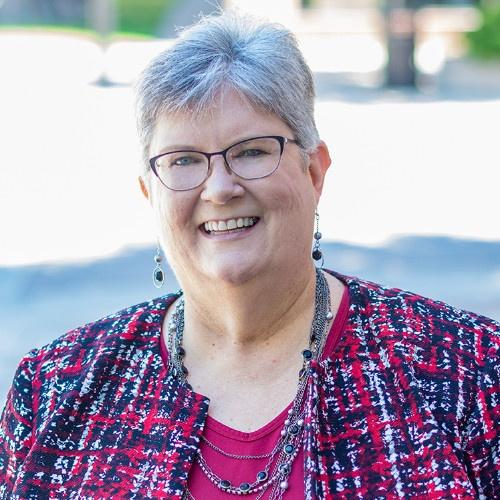 Dear Fellow Alumni,
On behalf of the nearly 17,500 Newman University alumni, I'd like to welcome you to the Newman University alumni webpage! This association exists, wholly and solely, to help our alumni stay connected to other alumni, and the Newman community, and to assist in your success. We want to hear about your successes too. When you succeed, so do we!
The Newman alumni webpage keeps you updated on activities and resources that are available even after you've graduated. Visit the page to learn about upcoming alumni and college events, both on and off campus. The Alumni Association offers networking events, volunteer projects, the Alumni Awards and more. And we want you to continue to be involved and engaged with athletic events, club activities and university events such as Party on the Plaza.
As alumni, I'd like to invite you to get involved with giving back to your alma mater in whatever way you can. I challenge you to think about providing mentoring or support for current students, get involved in a committee, be willing to present to a class, volunteer to help plan an event, assist with coaching or maybe even serve on the National Alumni Board. And as you are able, we hope you'll also give back financially to help support Newman programs, departments, athletics and scholarships. Supporting our current Jets in whatever campus activity appeals to you is always a fun and exciting time and a great way to connect and reconnect with old friends. As you will find, giving back has other benefits — it feels good to contribute to student success. Someone invested in your success and now you can pay it forward and invest in the success of another student by helping them to become a game-changer in our world.
Thank you for visiting the Newman alumni site. We hope you will connect and engage with us on social media too!
Best wishes for your continued success!
---
Cindy Martin Miles '09
President
Newman University National Alumni Board
Consider a Pledge to Newman
Your financial gifts to Newman University help support our mission to empower students to transform society. With your help, Newman will be able fund student scholarships, support Newman operations, athletics and more.