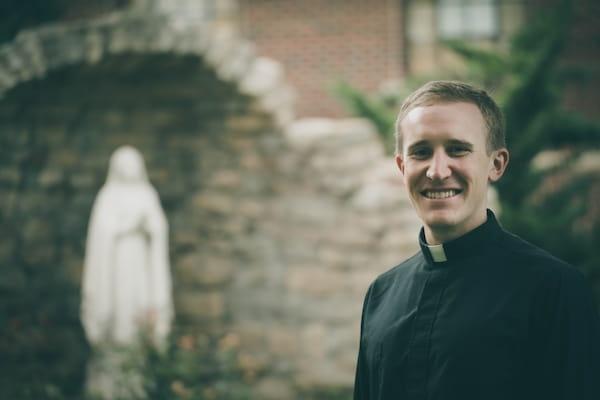 Fr. Adam Grelinger
I had the privilege of living on Metanoia for two years from the fall of 2009 to Spring of 2011. It made a great impact on my life, especially in finding my vocation. I have returned to Newman as Chaplain and I am reaching out to you because we are restarting Metanoia this coming fall semester. Metanoia hasn't been active for a few years, but I can see a real need in many students for a Christ-centered community that fosters virtuous living, supportive friendships, and a culture of prayer. I believe Metanoia could be an incredible benefit to many of Newman's students.
Much of the life of Metanoia will be the same as we enjoyed in our time – 3rd floor Beata, nightly prayer, community, involvement in campus life both liturgically and socially. The big difference now is that we've added a scholarship to supplement the cost of room and board. We want to make it easier for students to live in this community.
Please consider supporting the renewal of Metanoia and helping the next generation of Newman students live in a wholesome Christian community.
- Fr. Adam Grelinger
Make a Gift to the Metanoia Fund