Want to print something in 3D for a class or even just for fun? Well, you're in luck because 3D printing will be available at the Dugan Library in a couple weeks for all Newman University students, faculty, and staff!
Made possible thanks to the STEM Club, Dugan Library, SGA, and the Chemistry & Biology departments.
Equipment
Lulzbot Taz 6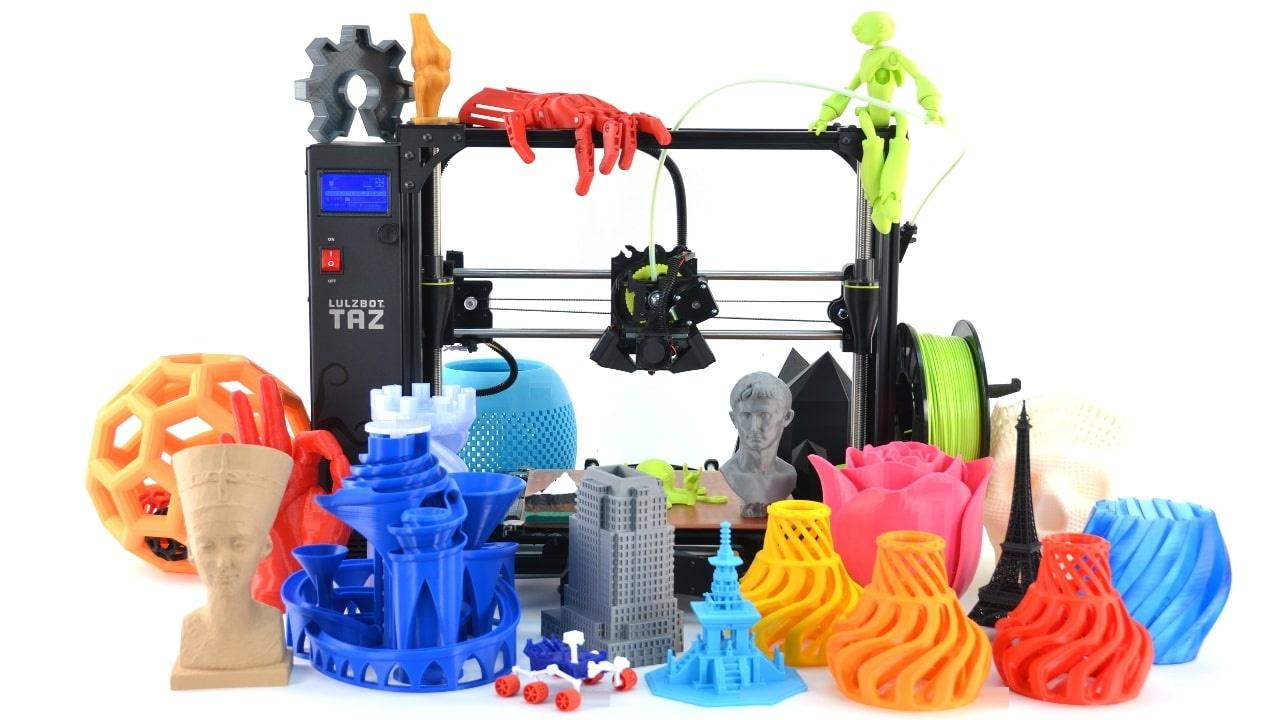 Type: Fused Deposition Modeling (FDM)
Print Dimensions: 280 x 280 x 250 mm
Cost
Prints are charged based on the weight of the print at a rate of $0.08/gram. You can estimate the price of your 3D prints here by setting the "Price per hour" to 0 and the "Price per gram" to $0.08.
FAQ
How do I find 3D models to print?
How do I download and submit the files?
Head on over to Thingiverse
Find a model that you'd like to print.
Download the files.
Right click on the compressed folder in your computer and click "Extract All"
Open the folder named "files" and delete any files that you don't want.
Zip the files folder by right clicking on the "files" folder and selecting "Send to" --> "Compressed (zipped) folder"
Submit that zip file.
How do I know when it's finished printing?
Keep your eyes peeled on your inbox! We will send you an email as soon as it is ready for pick up.
Terms of use and copyright
The 3D printer must be used for lawful purposes. Users must abide by all applicable local, state, and federal laws as well as university and 3D Printer policies while respecting the university community. It is not permitted to use library 3D printers to create material which is:
Prohibited by local, state or federal law;
Prohibited by University and Library policies;
Unsafe, harmful, dangerous or considered by library staff to pose an immediate threat to the well-being of others;
Considered by library staff to be obscene or otherwise inappropriate for the library environment;
In violation of another's intellectual property rights. For example, the printers will not be used to reproduce material subject to copyright, patent, or trademark protection.
Printing is done on a first-come, first-served basis and any prints not picked up in 14 days becomes the property of Makerspace Committee.
We reserve the right to refuse any 3D print requests.
Read full 3D Printer Policy here.
Contact Us
If you have any questions about the 3D printer or print you requested, please contact [email protected].