Our summer science camp is designed for 10th-12th graders (2023-24 School Year) to explore Science, Technology, Engineering, and Math (STEM) through interactive hands-on experiences!
June 11-16, 2023 (arrive Sunday evening - depart Friday afternoon/evening); Cost: $420 before May 1, $450 on or after (includes two college credit hours, lodging, breakfast, lunch & dinner for 5 days).
---
2023 Program Application Deadline: May 31, 2023
The ISSP Program is made possible by Spirit Aerosystems and the IMA Foundation


The Program
Each participant will select one interdisciplinary research topic from biology or chemistry. Then working within a small group, the student will conduct a literature search on the selected topics, set up laboratory/field experiments, collect data, analyze the results, draw conclusions from the findings, and finally present the research to faculty and students. Supervision and project background information is provided by the program faculty in a one-to-one and small group discussion format rather than traditional lectures. Guest speakers will be scheduled during the program to provide participants with real-life applications of science and math.
For 32 years, the Investigative Summer STEM Program (ISSP) has been increasing enthusiasm and interest of high school sophomores, juniors and seniors (10th-12th graders for 2023-24 School Year) in the Science, Technology, Engineering and Math (STEM) fields.
During ISSP students will:
Earn two hours of college credit with a pass/fail grade upon satisfactory completion of the program
Spend 5 days performing hands-on research in small groups led by highly qualified NU faculty
Expand team-building and communication skills
Engage with guest speakers from a variety of STEM-related fields to discuss the career opportunities possible with a STEM education
Form friendships with high school students that share similar interests!
Have the option to stay on NU's campus in the residence halls
The program is offered in response to a national concern about the diminishing number of young people pursuing careers in the STEM fields.
---
"When I applied for this camp, I wanted to gain a better understanding of college life, work with different professors, and further my interest in the STEM field. Approaching the end, I can assuredly say that all of my expectations have been met and exceeded."
"I really enjoyed the residential aspect of the program. The ability to do research during the day, then stay in the dorms it the evenings was a great taste of the college experience."
ISSP meets on Newman University's campus located in Wichita, KS. Students will work with faculty in the state-of-the-art Bishop Gerber Science Center and lodge in Beata Residence Hall.
Dates/Times: June 11-16. Arrive Sunday evening and depart Friday afternoon/evening.
Cost: $420 before May1, $450 on or after. Includes tuition for two hours of college credit, lodging for 5 nights in the residence halls, breakfast, lunch, dinner for 5 days. Refunds will be given prior to June 1, 2023.
During the day participants will complete their STEM-related projects. After dinner, programmed social activities will take place from 6-8 PM. After 8PM, students will have free time supervised by the Newman University resident assistants.
Application requirements
Current high school sophomores, juniors or seniors (2023-24 School Year) with a minimum 3.0 grade point average and who have completed at least one high school science course. Consideration may be given to freshmen.

You do not have to be committed to a STEM-related career to attend ISSP.
ISSP Scholarships
ISSP scholarships are available for applicants who need extra assistance to pay the program fee for ISSP. We are grateful for the ISSP scholarship donors who help make these scholarships available to our applicants! Please note that the ISSP scholarships applications must be turned in by May 1st, so please apply now! If you apply after the deadline, there is a chance that all funds will have been allocated already. Scholarship application is part of the ISSP Application. There is not a separate application. Simply indicate "Yes" when you get to the "Do you need to be considered for one of our limited scholarships?" question.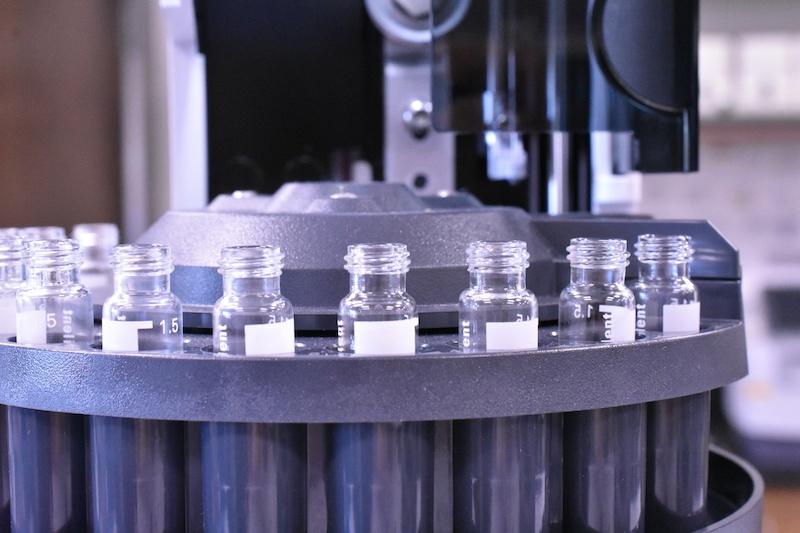 Objectives of ISSP
To make science a fun and exciting opportunity through an investigative laboratory approach.
To broaden students' STEM interests and inform them of opportunities and challenges in science and medicine.
To strengthen pre-college science education and address the needs of students during the critical years when concepts and attitudes are developed.
To foster independent scholarship, originality and competence in physical, biological and health sciences.
To rebuild our human resource for basic sciences and provide a basis for future technological exploration in science and medicine.
To increase the number of high school STEM teachers by motivating participants to learn more about science through hands-on discovery
Questions / Contact
Ryan Huschka, ISSP Director
Associate Professor of Chemistry
3100 McCormick - BGSC 207
Wichita, KS 67213
[email protected] or 316-942-4291 ext. 2428