Newman University's Steckline Gallery is a professional and premiere art gallery. Monthly shows rotate through the gallery changing each Final Friday during the show season.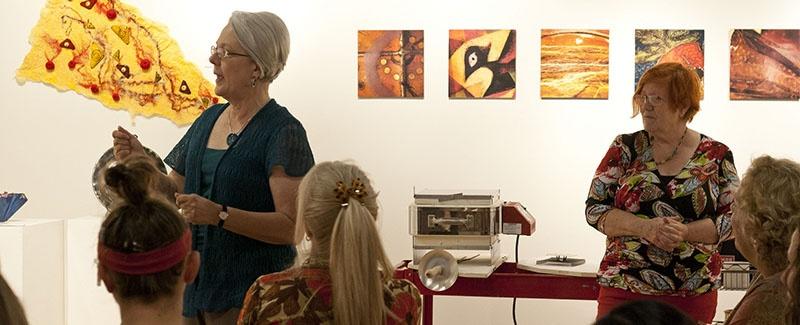 Artists discuss their techniques and methods during an Art for Lunch session at the Enamel Group Show.
Steckline Gallery Mission
Newman University's Steckline Gallery encourages appreciation and understanding of art and its role in society through direct engagement with original works of art and the artists who create them. The Gallery promotes active learning about art, cultural diversity, and the creative process through teaching and dialogue among communities of Newman students, faculty, artists, scholars, alumni and the general public. The gallery organizes exhibitions and educational programs to inspire inquiry and academic excellence with the underlying goal to promote lifelong learning and personal development.