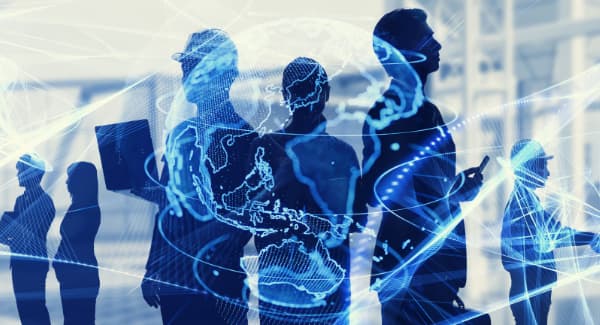 Earn Your DBA Degree at Newman while you work and continue your career!
The Newman DBA degree program provides experienced professionals and academics with advanced skills and credentials in business beyond the MBA.
Using a scholar-practitioner model, the program seeks to graduate students who are grounded in both theory and research who can also recognize problems in the modern workplace, examine them closely, propose productive solutions, and create new knowledge.
Our hybrid delivery model (on-campus and online) allows DBA candidates to maintain a balance of home life and career throughout our program.
DBA Degree Learning Outcomes
In light of our mission and purpose, the faculty of the School of Business have established the following program learning outcomes for the DBA program. Each student will be able to:
Identify, execute, and interpret appropriate research methods so as to investigate and test constructs/hypotheses and perform effective business analysis.
Create and evaluate advanced theoretical and applied research in the subject area of business administration.
Evaluate programs for the improvement of business and organizational practices.
Evaluate ethical situations in business, especially in light of Newman University's Catholic identity and mission.
Demonstrate advanced written and oral communication skills consistent with the expectations of either an academic career at a teaching-oriented institution or an executive career within industry.
Program Curriculum
A minimum of 62 semester credit hours beyond the Master's degree in Business Administration or equivilent:
45 Credit Hours in Course Credits
16 Credit Hours - Research / Dissertation Credits
1 Credit Hour - Comprehensive Exam
Coursework or experience in the following areas are recommended:
Organizational Behavior
Marketing Management
Accounting
Financial Management
Strategic Management
Note: Up to 24 hours of credits may be transferred from accredited doctoral programs.
---
Tuition & Fees
Fellowship Opportunities
DBA Fellowship Grants for up to $3,200 per academic year (Fall, Spring, Summer)
Fellowship grants are available to qualifying non profit as well as state and private educational institutions.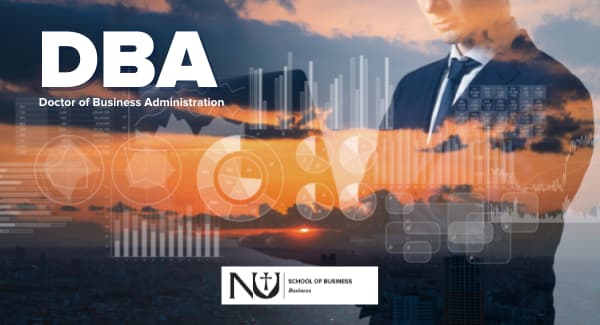 The Doctor of Business Administration program is part of the Newman University School of Business.