Together We Soar
Return to Campus
Fall 2020 Schedule Changes
Monday, September 7 (Labor Day) - No Break - Classes will be held
Friday, October 16 - No Fall Break - Classes will be held
November 23 - ALL in-person classes move to hybrid online delivery remainder of fall semester (students will NOT return to campus after thanksgiving break). NOTE: Residence halls and the Mabee Dining Center will remain open until the conclusion of the semester.
Student Resources
COVID-19 Resources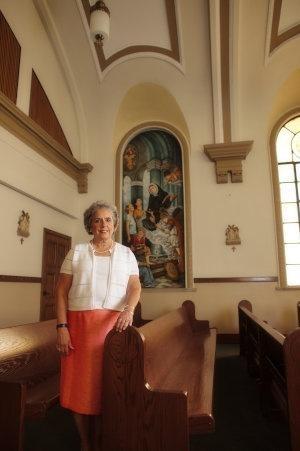 Dr. Kathleen Jagger, Ph.D.
President, Newman University
Message from the President
Because of our size, our facilities and the creative efforts of many people, Newman University will return to on-campus classes this fall. While the COVID19 pandemic presents many challenges, after months of planning, involving thousands of hours work, and the ongoing support of everyone in the Newman community we believe we can bring students back to campus in person while prioritizing the safety of our community.
I want to thank all who have served on our two task forces which have mapped out the many details – from modifying class schedules and physical spaces to facilitating in-person academic program delivery and student support services, to implementing best practices in health and safety for all.
As you no doubt have come to understand over the past months, the pandemic situation is ever changing and based on directives from the health department, CDC as well as local and state government officials, we may need to adjust our plans. Know that your health and safety has been, and always will be, our highest priority as we strive to deliver consistently the unique, personal and exceptional education that is characteristic of Newman University. This fall will indeed be quite an adventure, and I know that Together we can Soar!
Kathleen S. Jagger
President, Newman University