Newman University provides the benefits of a private university while achieving a higher rate of success and career placement for its alumni. Choosing the right college is a decision that encompasses more than just bottom line costs. It is an investment that should provide the right education and tools to begin a career.
What is Your Future Worth?
The goal of achieving a college degree brings with it the hope of starting a successful career. However, making a decision to go to a lower-cost college solely because of its price may not set you up with the success you need to achieve your goals. It is important to remember that the value a university provides goes beyond the degree.
94% of Newman students are either employed or in graduate schools within 12 months of commencement
Have Confidence in the Value of Your Education
At Newman University, it is common for students to secure full-time positions in their fields of study before even graduating. This is because Newman students receive preparation beyond just their education. They receive lifelong connections, one-on-one assistance, and out-of-classroom experiences.
Small Size, Big Benefits
"Students aren't just an ID. Students and faculty get to know you by name which creates an environment to gain access to various forms of assistance if needed."
- TraeQwan, Tulsa, OK
Newman's small size is a favorite among many Newman University students. Students are on a first-name basis with faculty members, and familiar faces are seen in every area of campus. This creates a close-knit community where students can make lifelong friendships, as well as make connections to future opportunities.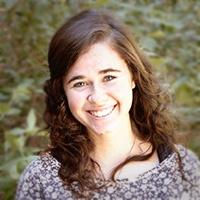 Emily Simon, a Newman history and English graduate, said her ability to get into the grad schools of her choice is all thanks to the time her professors were willing to spend with her. "It's all going to be because someone was willing to have that conversation with me in the office."
Be More than Just another Student
With a 14:1 student-to-faculty ratio, Newman students receive a unique one-on-one relationship with their professors. Blair Benton, a Newman pre-med graduate, explains it best when comparing her college experience to that of her friends at KU and K-State. "Their experiences are so much different. I tell them I can call my professors for help. They say they can't even find their professors."
By getting to know each of their students, professors can help students discover new interests while showing them the professional characteristics needed to secure lifelong success.
Experience Something New
It is also common for students to experience learning outside of the classroom through life-changing internships, co-ops, and mission trips. Newman University students have interned at the Capitol building, provided medical assistance to other countries, and worked with successful corporations such as Koch Industries, Coleman, and Textron. These opportunities are not offered to all college students. Newman students are recognized as dedicated, hard-working individuals who deserve these experiences, and our faculty works hard to make sure students find the opportunity that is right for them.
As a result, students learn about their field of study and also learn more about themselves. "There's some kind of special chemistry that happens here," said Sheryl Stanley, mother of five Newman students. "We always wanted them to be well-rounded, and step out of their own little worlds, and they have a lot of that opportunity here."
We Are Worth It
Newman University is a place for students to identify where their passions lie. Newman encompasses house school spirit, strong faith and bright minds. As a result, our students do not just get jobs. They get the best jobs.
"If you look at the Newman graduates in town, they're the physician leaders," said Bart A. Grelinger, M.D. a 2015 Best Doctor in Wichita honoree. "They're the ones who are chairmen, who are on boards." Dr. Grelinger began his journey at Newman and said he owes it to the university for getting him into med school.
Let Dr. Grelinger's story be your story. You may only have four years of college to complete, but you have a lifetime worth of success to accomplish. Invest in your future with Newman. We are worth it. And so are you.
Recent Graduates
Regan Casey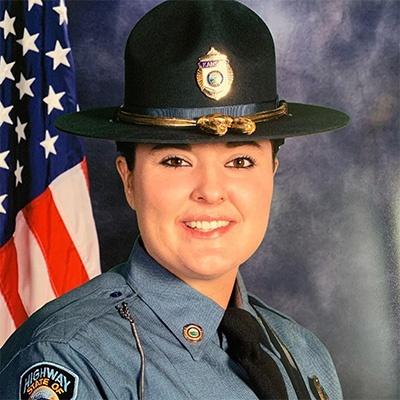 Criminal Justice
With the knowledge gained from her courses and the help of her Newman family, Regan Casey became a Kansas State Trooper months after graduating from Newman University. Her criminal justice professors helped her gain an internship with the Wichita Police Department that she described as 'eye-opening' and helped solidify her decision to enter law enforcement. "Newman is so good about making dreams come true. All you have to have is a vision and motivation and the faculty and staff will do whatever they can to make sure it happens, and you can't just find that anywhere."
Francisco "Pancho" Fields
Biology
History, Theatre minors
Francisco Fields learned that he wanted to become a professor because of his experience at Newman University. With the opportunity to be an assistant for a biochemistry class, he was able to experience first-hand what being a professor is all about. This is just one of his experiences at Newman that led to his opportunity to attend Notre Dame for his Ph.D.
Wesley Williams
Theatre
Wesley Williams used his connections at Newman University to land a dream internship with Congresswoman Lynn Jenkins while he was still a student. He relied on that experience to land another internship in Washington, D.C. while working to finalize his Juris Doctor degree at the University of Kansas School of Law only a few years later. Wesley claims Newman helped foster his love for public service and could be largely credited with his successes in Washington. His background in theatre and time spent with the College Republicans Club helped prepare him for a future in law.
Take a step forward and join us in our mission to transform society.