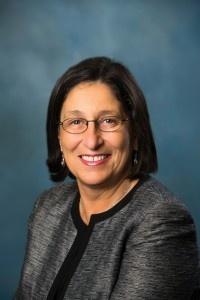 Dear Friends,
The Newman University Strategic Plan for 2014-2019 represents years of planning work by hundreds of members of the Newman community. The process began in September of 2011, when the members of our Board of Trustees held a retreat in which they were asked to envision the future of Newman University. Over the next three years, many faculty, staff, board members, and students participated in visioning exercises, task forces, and working groups that created and refined our strategic plan for the next five years. The plan was approved by the Board of Trustees in May 2014.
The entire Strategic Plan includes six goals. It begins with our powerful Mission Statement, which captures, boldly and succinctly, Newman University's distinct identity. Next come the Core Values of the university and a Vision Statement that envisions Newman in 2019. The meat of the Strategic Plan is contained in the Strategic Goals and Objectives section, which lays out the path that Newman will take to make its vision a reality. The Strategic Plan document closes with the Newman Code, a statement of the commitment of all individuals who make up the Newman University community.
This Strategic Plan showcases the hard work and dedication of many people across Newman University: faculty, staff, students, alumni, and trustees. We are proud of these efforts, and we know that the real work has just begun. We invite you to join with us over the next five years as we strive to make the vision contained in this plan a reality.
Caritas Christi Urget Nos!
The Charity of Christ Urges Us!
Sincerely,

Noreen M. Carrocci, Ph.D.
President