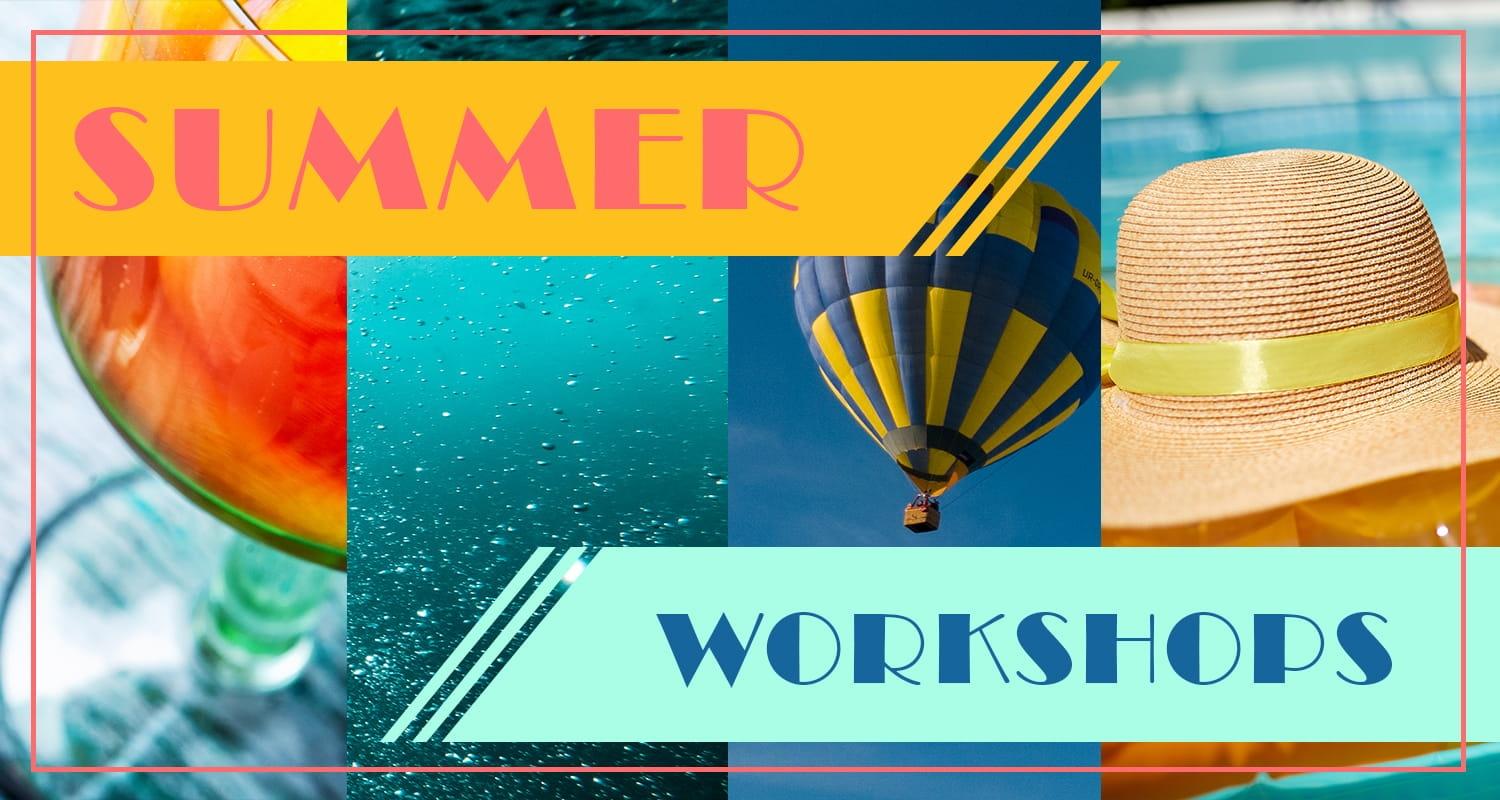 *Only $167 per credit hour*
How to Apply
Go to https://apply.newmanu.edu/apply and select "Create an Account" under First-Time Users.
Follow the prompts to create your user account. A PIN will be sent to your email.
You will need to re-enter your DOB for security.
You will be prompted to create a password. Follow the prompts and click on "set password."
Select "Start a New Application" at the bottom of the page.
Select "2022 Summer" then click "Create Application."
When you get to the question "Program for which you are applying" on the "Your Plans" tab, choose "Summer Workshops."
Complete the application, enter your name for the signature, and click "Confirm."
In approximately 24-48 business hours (or before), you will receive an automated email with instructions to establish your Jetstream account with the subject "Your Jetstream Account Information". **Be sure to check your spam/junk folders as well! Once you have logged into Jetstream, please follow the specific instructions below to register for your summer workshop(s).
Workshops are available in two sessions
Student Engagement with Online Technology - EDUC 6992A (2 credits) Online
How do we assist K-12 students in developing information literacy? How do students benefit from the use of online technology tools? How can online tools be used to enhance student engagement and their active learning? How can we integrate online tools into our teaching? This workshop will help you reflect on the roles various online tools or applications may play in the teaching process and how you can better engage students in your classroom with them. You will brainstorm, share and experiment with some of the tools potentially applicable in today's schools. In addition, you will be exposed to theories and research about educational technology and teachers' perceptions about it. The utilization and evaluation of various technologies and their appropriateness for the curriculum will be emphasized. Drill and practice with the technological tools will be necessary to reach a high degree of competence.
---
Literacy Achievement through Instructional Coaching - EDUC 6991C (1 credit) Zoom
June 8 & 15, 9:00 a.m.—12:00 p.m.
This is a session specifically for instructional coaches. In this workshop coaches will examine their own literacy knowledge, connect oral language to literacy skills, understand the role of assessment and how to determine next steps in instruction. This workshop will help to facilitate effective and productive sessions with K-5 teachers when planning intentional literacy lessons.
Applying Principles of Inclusive College Classrooms to High Schools - EDUC 6991A (1 credit) Online
In this practical workshop, leaners will examine innovations in inclusive in-course design, welcoming and inclusive classroom spac-es, and the use of tools to support inclusive teaching. Based on the 2021 book What Inclusive Instructors Do: Principles and Practic-es for Excellence in College Teaching, learners will identify ways to adapt the principles for their own classrooms.
---
Advocating for Latino Students - EDUC 6991B (1 credit) Zoom
This workshop will provide a holistic approach to better support the needs and identity of Latinx/a/o students in K-12. This session will highlight the historical context of the growing population in Kansas of Latinos, while exploring research and narratives to speak to the challenges and strengths of this group. The goal of this workshop is informing educators to be more mindful and more respon-sive of the needs of Latino students to ensure pathways to a solid educational foundation.
---
Maximizing Learning - EDUC 6992B (2 credits) Online
This workshop will develop competencies specific to the science of teaching, the organization and management of functional learn-ing environments, and the design, implementation, and evaluation of developmentally appropriate learning experiences. Areas ex-plored include models of teaching, instructional technology, lesson and unit planning, and creating a classroom environment that is conducive to learning. Participants will explore applying a variety of models for teaching and incorporating them into developmen-tally appropriate lessons for best learning outcomes; participants will critique classroom environments for positive and negative ef-fects on student behavior and identify instructional conditions which facilitate optimal growth of diverse learners; participants will discuss dynamics in classrooms relating to aspects of pedagogy including teacher expectations, student motivation, socio-emotional climate, integrated curriculum, and multi-cultural education.
---
Words and Images in Dialogue - EDUC 6992C (2 credits) On campus
July 5, 6, 7 & 12, 13, 14; 10 a.m. - 2 p.m.
Join Shannon (NU Art) & Susan (NU English) for a live workshop focused on interactions between words and images. Come collaborate to explore verbal and visual art together in our bright and welcoming art rooms and, weather permitting, outdoors. Provided: Handouts of lesson plans you may modify and use with your secondary ed students, current research/ resources for further exploration in word and image studies, light refreshments, and all materials.