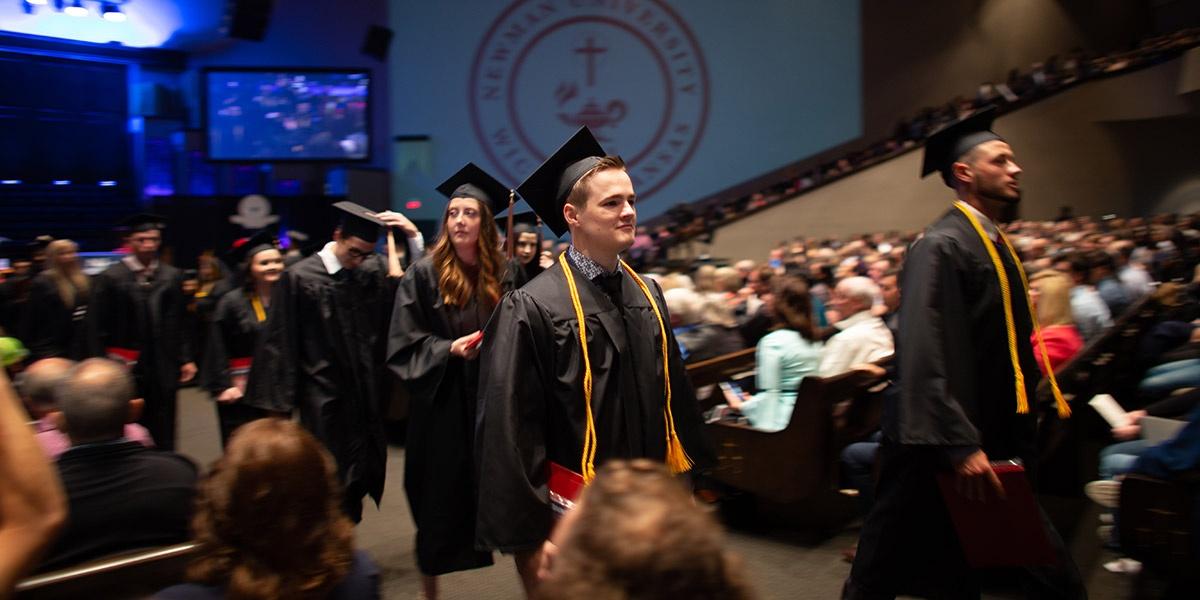 2021 Baccalaureate
Cathedral of Immaculate Conception Map
Thursday, May 6, 6:00 p.m.
2021 Commencement
Hartman Arena Map
Friday, May 7
10:00 a.m. - School of Business, School of Education & Social Work
3:00 p.m. - School of Arts and Sciences, School of Catholic Studies, School of Nursing & Allied Health
Newman University is currently preparing details for a safe and memorable celebration for our Fall 2020, Spring and summer 2021 graduates, as well as their family members, friends and supporters. Due to COVID restrictions, seating will be limited at the baccalaureate mass and commencement ceremonies. Family and friends unable to attend in person will be able to watch the ceremonies via live stream!
Please continue to check this page for additional Commencement details as they become available. Fall 2019, Spring and Summer 2020 graduates are welcome to participate in the ceremony and must RSVP for the event by filling out and submitting this form.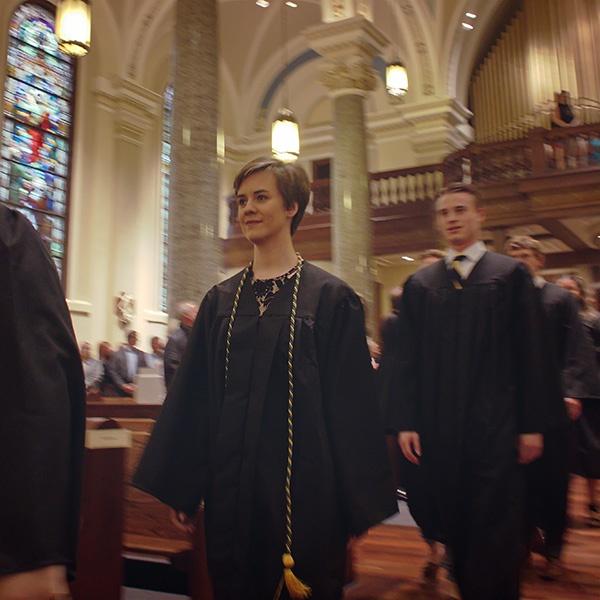 Are you ready for your big day?
Order your cap and gown delivered to your home.
Graduation Questions and Answers
2020 Commencement Video