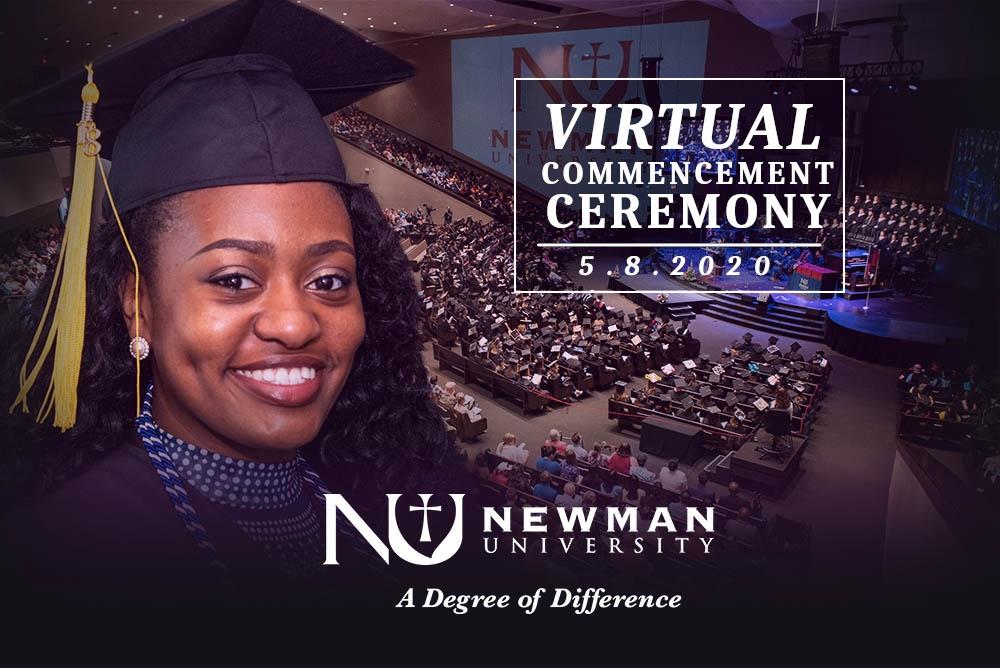 2020 Baccalaureate (Canceled)
Thursday, May 7, 2020 | 6:00 p.m.
2020 Virtual Commencement
Online
Friday, May 8, 2020 | 3:00 p.m.
ATTENTION STUDENTS: Students are encouraged to frequently check their Newman University email accounts. Information will continue to be relayed as details become available concerning the Virtual Commencement ceremony. We are working hard to ensure the celebration of your academic achievement is worthy of your efforts.
Live Event Streaming
Live streaming will be available on this page and also on the Newman University Facebook page. Check back here soon for more streaming details.
Graduation Questions and Answers