Becoming a registered nurse (RN) is a rewarding career path. This guide outlines the steps how to become a registered nurse, while also discussing the future outlook for those entering the nursing field.
Becoming a registered nurse (RN) is a rewarding career path if you are interested in helping others. High earnings, job security and opportunities for advancement also make a nursing career desirable. This guide outlines the steps how to become a registered nurse, while also discussing the future outlook for those entering the nursing field.
Learn What it Takes to be a Registered Nurse
There are three main steps to take if you are interested in becoming a registerednurse: graduating from an accredited nursing program, passing the NCLEX-RN exam, and obtaining a state license for the state in which you intend to work.
Graduate From an Accredited Nursing Program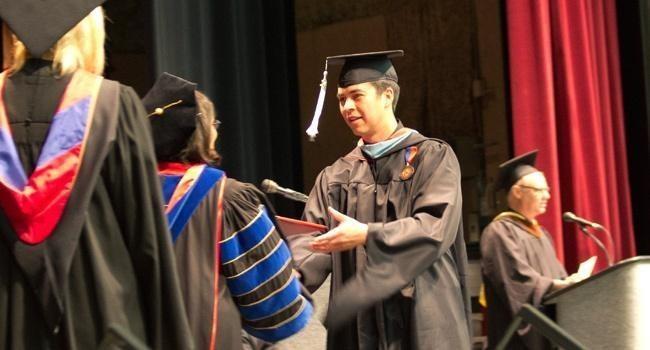 There are a variety of educational routes to choose from if you want to become an RN.
Associate's Degree in Nursing
An associate's degree in nursing typically takes two to three years to complete and is the first degree that you may receive, unless you choose to go straight to a Bachelor of Science in Nursing (BSN) degree program. An Associate Degree in Nursing allows you to take the NCLEX-RN exam and become a registered nurse.
Bachelor's Degree in Nursing
A Bachelor of Science in Nursing typically takes four years to complete and allows for more depth into nursing skills and knowledge, including leadership and philosophy. This degree can help you as a new graduate to stand out from competition in the job market. Many nursing students choose to obtain their BSN degree before entering the workforce. An example plan of study for a student working towards a BSN can be found here.
LPN to BSN Bridge Program
Another possible route to becoming an RN is an LPN to BSN bridge program. This type of program is ideal if you are already a licensed practical nurse (LPN), as it allows you to easily transition from working as an LPN to completing your BSN.
Steps for getting into a top nursing program can be found below.
Pass the NCLEX-RN Exam
Once you have completed your degree, it's time to take the NCLEX-RN exam. This six-hour test includes approximately 120 questions and must be passed before you can begin your career as a registered nurse. Your accredited nursing program will help you to prepare for this exam, and specifics of the exam are available from the National Council of State Boards of Nursing.
Obtain a State License
Once you have passed the NCLEX-RN exam, you will need to obtain a license from the state you plan to work in. Every U.S. state requires a license and each state has different steps and mandates. Therefore, you should contact your state board of nursing to make sure you are prepared for all necessary requirements.
---
How to Get Accepted into a Top Nursing Program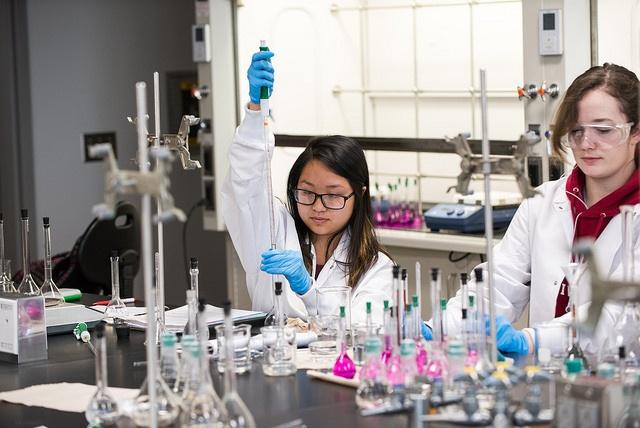 Choose the Type of Nursing School You want to Attend
There are countless nursing schools you can apply to, but before you start throwing money at application fees, you should choose the type of nursing school you want to attend. Each school will have its own requirements, opportunities and faculty that can help you to achieve your future goals.
There are also other important factors to consider, such as the licensure pass rate of current and recent students. For example, graduates of the Newman nursing program consistently score higher than the national and state average on the NCLEX-RN exam, with 100% of students passing for the 2016-2017 school year.
As you research the best nursing schools, keep track of the requirements for applying, as well as the prerequisite courses you need to take. Applicants who haven't taken the required classes are likely to be the first applicants cut.
It's also a good idea to visit the programs, meet the faculty, and help them put a face to your application.
Plan Ahead During High School
As soon as you know you want to be a registered nurse, you should start preparing to get into the top nursing programs. Choose your high school courses wisely, and remember that your GPA and test scores will play a huge role in your application.
By researching the best nursing schools ahead of time, you should know the course prerequisites for the program, and you may even be able to knock some of these out while you're still a high school student. Take AP math and science courses if possible and take advantage of concurrent credit opportunities. Concurrent credit, like that offered in Newman University's Advanced Standing Program, allow you to earn college credit as you take your high school classes.
If concurrent credits are not available at your school, remember that the grades you earn in science classes are still very important. Doing well in class will also help you score higher on entrance exams.
Don't Pass Up Opportunities for Volunteering and Community Service
Grades, test scores and course requirements may be a lot to consider, but don't forget that volunteer work and community service is another way to make your application stand out. You're going into a field where you will help others, so why not start now?
Consistently volunteering with an organization can also lead to great networking opportunities and connections to individuals who could write your future recommendation letters.
Utilize All Available Resources
Whether you are in your last years of high school or first years of college, don't forget that you have plenty of resources around you. Turn to counselors, advisors, professors, and current nursing students for advice, guidance and any questions you may have.
Shadowing professionals who have your dream job is also a great way to learn and prepare for your future.
Take the TEAS
Another good idea is to take the TEAS test. This test measures the preparedness of students interested in entering health care fields. Not all nursing schools require it, but a high score can help your application to stand out.
---
How to Land the Job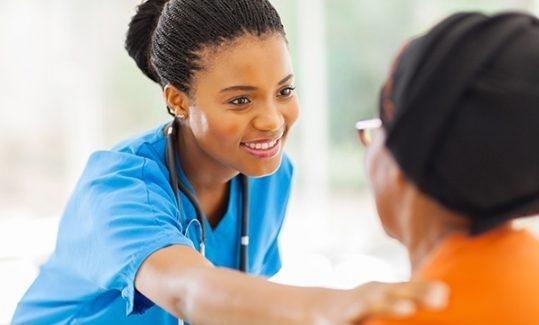 Registered nurses planning to enter the job market are at a great advantage, as employment of RNs is expected to grow by 15 percent between now and 2026. That's more than the average for all other occupations. This growth is the result of an aging population, new technologies, increased emphasis on preventive care and an increase of chronic illnesses. The job opportunities are there. You just need to know how to land them!
Network, Network, Network
If you have not already been networking, now's the time to start. The more people you know, the more likely you are to be presented with job opportunities that you may not have known about. Establishing good reputations with professionals in your field can also make the difference in whether or not you are even given an interview.
Not sure how to network? See if your school offers experience at clinical sites. For example, nursing students at Newman University have the opportunity to gain real-world experience by participating in clinicals at hospitals, schools and home health care centers in the Wichita community.
Carefully Construct Your Resume and Cover Letter
When preparing your application materials, remember that you want to stand out while also coming across as professional. Turn to guidance from your professors and advisors, and don't forget to triple check for grammar and spelling mistakes.
Prepare for the Interview
Once your application materials are prepared, practice for your interviews. Anticipating interview questions and doing mock interviews with faculty and peers can help you communicate what makes you the best candidate for the job.
Be Yourself
As cliche as it may sound, it's important to be yourself when you enter the interviewing process. At this point, you have done the hard part. You have taken the classes, done the homework and passed the exams. Now it's time to show the passion you have for what you do.
Talking about your experiences and motivation will help show your personality, while a smile, strong handshake and eye contact will help to show your professionalism and confidence.
As the United States is expected to experience a shortage of registered nurses, there is no better time for you to start (or finish) your degree. Take the next step, with a nursing degree at Newman University.