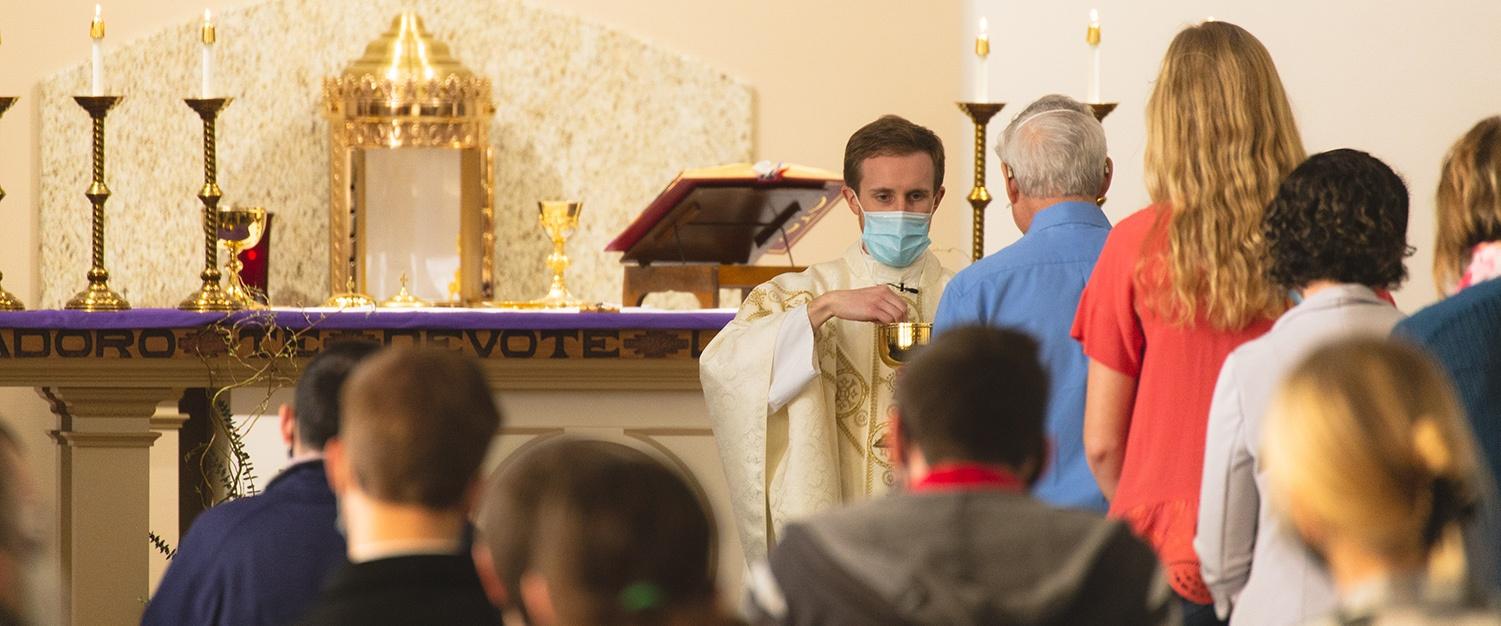 Announcing the Newman University Catholic Promise Grant
The Catholic Promise Grant is a guaranteed grant available to any graduate of a Catholic high school.
Application Instructions
Interested in qualifying for this grant? Complete the quick, easy, and free application for admission to Newman University and request to have official transcripts sent from your high school.
Questions? Contact Admissions at This email address is being protected from spambots. You need JavaScript enabled to view it. and our Admissions team will be happy to help!
Catholic Promise Grant details
Guaranteed $56,000 ($14,000 annually) grant (renewable for four years / eight semesters)
Available to any first-time college student who graduates from a Catholic high school
Student must be admitted to Newman University
Must attended Newman the first term after high school graduation as a full-time student
Must maintain a 2.00+ GPA to renew grant
Stackable with Newman need grants or athletic scholarships, but not stackable with Newman Academic Scholarships
No combination of awards may exceed cost of tuition
Effective for 2021-2022 academic year
Grant is awarded through the Office of Admissions, with submission of Catholic high school transcript