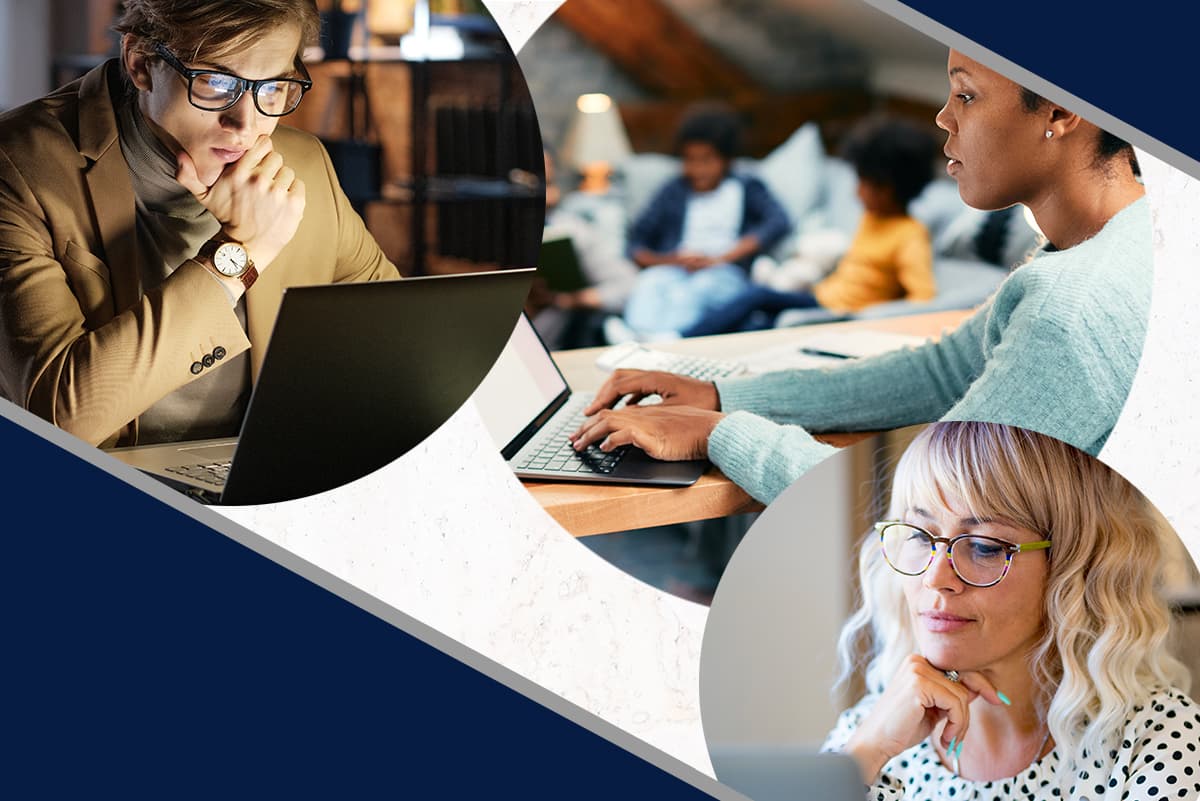 Earn an Online MSW
AN INNOVATIVE MSW PROGRAM DELIVERED ONLINE
APPLY TO NEWMAN MSW APPLICATION INSTRUCTIONS
---
Newman University understands the challenges that come with pursuing higher education while balancing personal and professional commitments. That's why we offer a highly desirable Online Master of Social Work (MSW) program, accredited by CSWE, that provides numerous benefits to our graduates.
Our MSW program is designed with flexibility in mind, providing online degree options that allow you to continue pursuing your career and spending time with your family while obtaining your education. At Newman University, we believe that obtaining a degree should not come at the cost of sacrificing your personal life.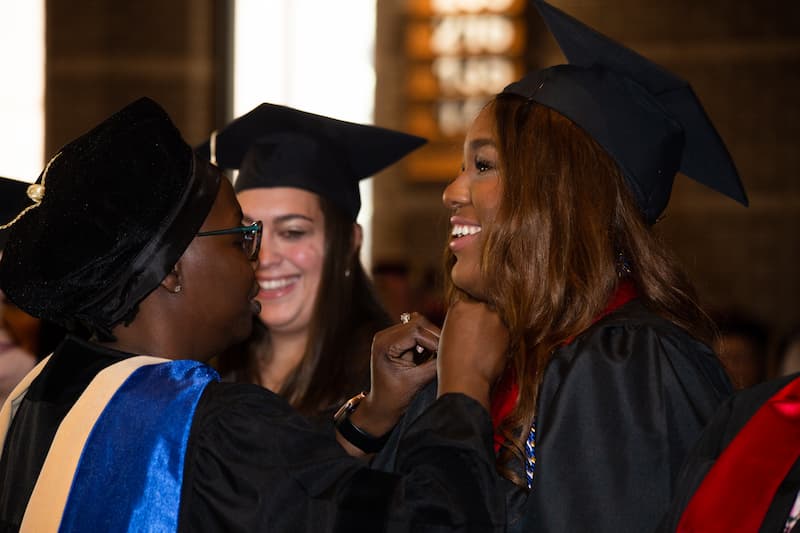 Our social work program is ranked among the best and designed to be different. We take pride in offering a unique approach to education. Our MSW program focuses on trauma-informed social work practices, equipping students with the necessary skills to work in various settings. Students can choose from a range of electives that align with their interests, including Administration in nonprofit management, Clinical, and School social work.
At Newman University, we strive to provide an exceptional education that prepares our graduates for successful careers while making education accessible and flexible.
Newman University's cutting-edge social work program is designed to prepare graduates for successful careers as professional social workers, with expertise in micro, mezzo, and macro practices.

Why our students choose Newman:
Flexible degree options: Our programs offer both online and on-ground options, allowing students to choose the modality that works best for them. We also offer flexible class schedules to accommodate traditional and nontraditional students.
Advanced Standing Programs: Our programs offer advanced standing options for students with a Bachelor's degree in Social Work (BSW), allowing them to complete their degree in a shorter timeframe.
Full or part-time options: Our programs offer both full and part-time options to accommodate students' unique needs and schedules.
Specialized focuses: Our programs offer specialized focuses that prepare graduates for the next steps in professional licensing, ensuring that our graduates have the knowledge and skills needed to succeed in their careers.
Practicum placements: Our practicum placements do not have to be located near the main campus, providing students with more opportunities to gain real-world experience in a variety of settings.
Dedicated faculty: Our faculty members are experienced professionals in their fields, providing students with the guidance and support they need to succeed.
Flexible payment options: We offer flexible payment options to make our programs more accessible to students, ensuring that finances are not a barrier to obtaining a quality education.
Graduates of Newman University's Master of Social Work Program have a wide range of career options available
Administration/Program Director
Social workers in these roles oversee and manage programs and organizations that provide social services. They may develop policies, manage budgets, and supervise staff.
Mental Health Therapist
Mental Health Therapists, or Clinical Social Workers, provide therapy and counseling services to individuals, families, and groups dealing with mental health issues. They may work in private practice or in mental health clinics.
School Social Work
School Social Workers work in educational settings, providing support to students and families. They may address issues such as truancy, bullying, and mental health concerns.
Community-Based Organizations
Social workers in community-based organizations work to improve the lives of individuals and families in their communities. They may provide support services such as housing assistance, job training, and food assistance.
Government Agencies
Social workers in government agencies work to provide social services and support to individuals and families in need. They may work in agencies such as the Department of Health and Human Services or the Department of Veterans Affairs.
Hospitals and Skilled Nursing Facilities
Social workers in healthcare settings provide support to patients and families dealing with illness or injury. They may assist with discharge planning, provide emotional support, and connect patients with resources in the community.
Military and Veteran Affairs Clinics
Social workers in military and veteran affairs clinics provide support to service members and their families. They may assist with mental health issues, substance abuse, and post-traumatic stress disorder (PTSD).
Substance Abuse and Addiction Treatment Clinics
Social workers in these clinics work with individuals and families dealing with substance abuse and addiction. They may provide counseling services, connect clients with resources, and coordinate care with other providers.
Justice System
Social workers in the justice system work to promote social justice and provide support to individuals and families involved in the legal system. They may work with individuals on probation or parole, assist with court-mandated counseling, and provide support to families of incarcerated individuals.
Public Policy
Social workers in public policy work to shape policies and legislation that affect social welfare. They may work for government agencies, non-profit organizations, or research institutions.