Teresa Hall Bartels
Chair, NU Board of Trustees
BoardOwner/Principal, Hallbart Consulting, L.L.C., Mundelein, IL
President, Gateway for Cancer Research
Schaumburg, IL

Jackie Vietti
Vice-Chair, NU Board of Trustees
President Emeritus, Butler Community College
El Dorado, KS

Betty Adams, ASC
Translator, Adorers of the Blood of Christ
Wichita, KS

Donette Alonzo
Department of Homeland Security
Kansas City, MO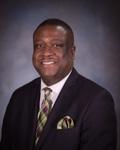 Brian Black
Senior Manager, Global Executive
Development and Diversity
Spirit Aerosystems, Inc., Wichita, KS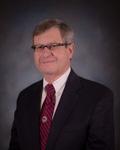 David Borho '01, '11
President/Co-Owner, Kincheloes Inc.
Pratt, KS

Michael Bukaty
Retired Chairman, President and CEO, Latshaw Enterprises
Wichita, KS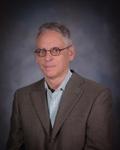 John Carney '75
President and CEO, Center for Practical Bioethics
Kansas City, MO

Reverend Frank Coady
Pastor, St. Thomas More Parish
Manhattan, KS

Tyson Denton
Senior Vice President, First Neodesha Bank
Howard, KS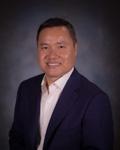 Patrick Do, M.D.
Founder/Physician, Mid-America Orthopedics
Wichita, KS

Elaine Freund, ASC
Member, U.S. Region Communications Team
Adorers of the Blood of Christ
Waterloo, Ill.

Joseph Galichia, M.D., FACC
Founder/Physician, Galichia Medical Group, PA; Galichia Heart Hospital
Wichita, KS

J.T. Klaus '87
Member/Attorney, Triplett Woolf Garretson, LLC

Patricia Koehler
President, J R Custom Metal Products, Inc.
Wichita, KS

Jennifer Magaña
City Attorney
Wichita, KS

Janet McCann, ASC
U.S. Region Councilor, Adorers of the Blood of Christ
St. Louis, MO

Michael Mullins
Senior Vice President, Ascension Healthcare
CEO and Kansas Ministry Market Leader, Via Christi Health
Wichita, Kansas

Ron Rabe '96
Senior Vice President, Spirit Aerosystems
Wichita, Kansas

Jan Renz, ASC
U.S. Region Councilor/Treasurer, Adorers of the Blood of Christ
St. Louis, MO

Gabrielle Rowe, ASC
English Professor, Southwestern Illinois College
Adorers of the Blood of Christ
Belleville, IL

Jason Searl
Management Consultant
Wichita, KS

Reverend Mike Simone
Chancellor and Director of St. Joseph House of Formation
Catholic Diocese of Wichita
Wichita, KS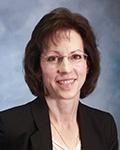 Jenifer Stone '93
Nurse Practitioner, Wesley Healthcare
Wichita, KS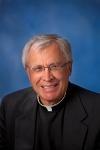 Reverend Thomas A. Welk
Director of Professional Education, Harry Hynes Memorial Hospice
Wichita, KS

Susan Welsby, ASC
General Administration Staff (Finance), Adorers of the Blood of Christ
Wichita, KS

Alice Wiggins '85 (DHL)
Wichita, KS

Stephen Williamson, M.D. '76
Professor of Medicine, University of Kansas
Westwood, KS

Brad Yaeger
Executive Vice President, Legacy Bank
Wichita, KS