Intern housing for 2023 is available May 20th to July 30th
Newman University is excited to offer our Fugate Apartments as your perfect affordable home this summer.
Fugate Apartments are fully furnished apartments that include:
Either two or four bedrooms each with

Extra-long twin bed
Three-drawer dresser
Computer desk and chair

Couch, overstuffed chair, & end table in living room
Stove, full-size refrigerator, kitchen table & chairs
Wireless Internet service
Beyond the room amenities staying at Fugate Apartment includes a laundry room on-site, the added security of keycard access to the building plus 24 hour security on campus and vending machines and spacious lobbies on each floor. Newman University is also conveniently located, with easy access to the Wichita's major highways and downtown area.
| Number of Days | Shared Apt. | Single Apt. |
| --- | --- | --- |
| 60 to 80 Days | $1,800 | $2,700 |
| 45 to 59 days | $1,600 | $2,500 |
| Under 45 days | $30 per night | $55/night |
Alternative extended housing is available between July 31 and Aug 6 through a contracted hotel. Email [email protected] for more information.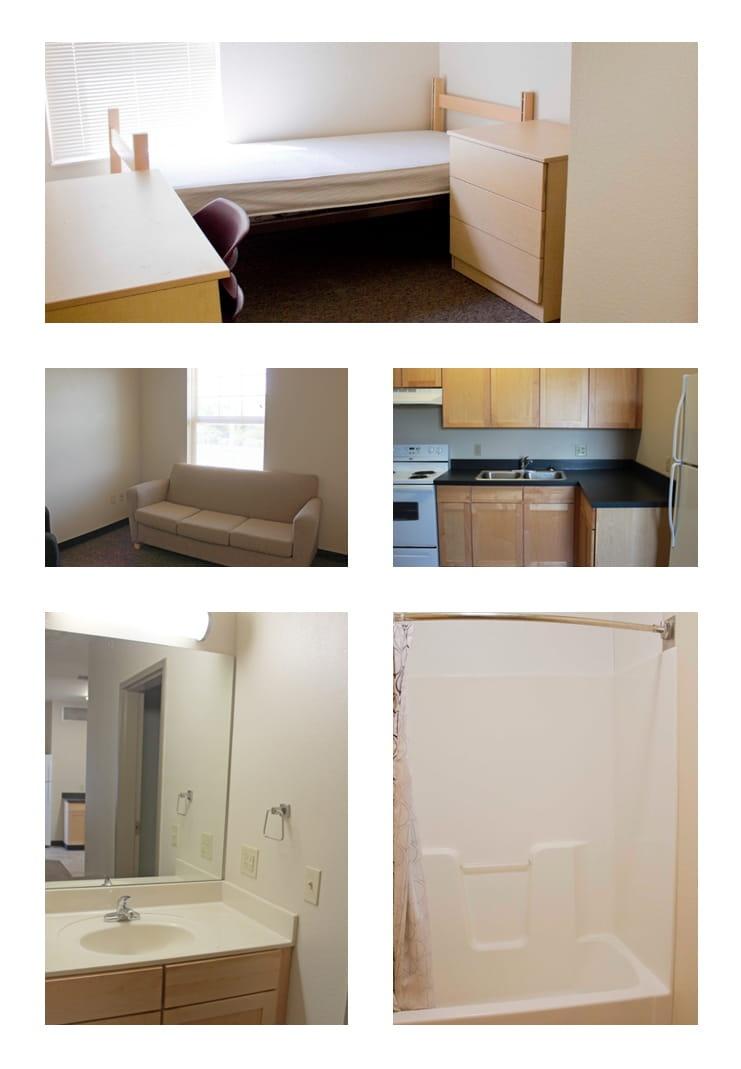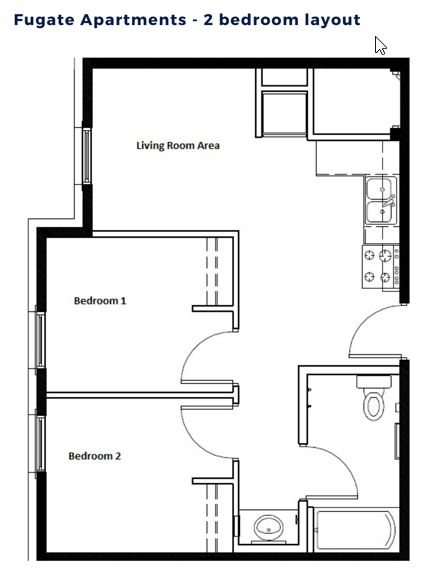 Frequently Asked Questions
The first payment of $300 is due when you sign your contract with subsequent payments made on the date you move-in, June 10 and July 10.
Yes, all individuals will have a randomly assigned roommate unless you indicate on your contract a specific person you would like to room with.
Most renters will only have one other roommate but there are limited amounts of four bedroom apartments that will be assigned randomly unless renters indicate that they would like one of those rooms.
Cancellations before April 1, 2023 will be refunded half of your initial payment of $300. If you cancel after April 1, you will receive no refund of your initial payment.
We can not allow you to stay past July 30 in our Fugate Apartments but we do have a contract with a neighboring hotel, please contact [email protected] for more information.
Your apartment building requires a keycard to get in the building; plus, campus has 24 hour security 365 days a year.
The kitchen includes a full size refrigerator, an oven and a stove. Renters need to bring their own plates, silverware, pots, pans and a microwave.
No but there is a laundry room on the first floor with five washers and five dryers and they are free to use.
All of your bills, including internet, are included in your rental fee. The only separate bill is if you opt to have cable television.
No there is no fee to park in any of the lots on the NU campus.