Shakespeare Literary Festival 2017:
"I would the gods had made thee poetical."
April 20th, 21st & 22nd 2017
Newman University campus
Wichita, KS
Keynote Speaker: Tiffany Stern
*Free and open to the public for attendees. A small fee for outside presenters.
Continuing Education Credit available for High School English & Drama Teachers. Contact Susan Crane-Laracuente at This email address is being protected from spambots. You need JavaScript enabled to view it.
Schedule of Events Shakespeare Literary Festival 2017 20th, 21st & 22nd 2017 NU Campus
"I would the gods had made thee poetical"
THU April 20
Jabara flexible theatre, De Mattias building
7 p.m. Keynote Address: Dr. Tiffany Stern, "The Poetry of Performance on Shakespeare's Stage"
FRI April 21
Jabara Flexible Theatre
9 a.m. Panel: Elizabethan Elaborations
Diana Stanley, "Saint as St. Francis (if a saint) am I" – Henry Constable's Diana sonnets
Derrick Hogan, Sterling College: "The Tempest: Caliban's Opening Speech – Interpretations"
Dr. Mark Watney, Sterling College: "A Tale of Three Couples" – Midsummer Night's Dream, Romeo & Juliet, and Troilus & Cressida
10 a.m. Elizabethan Sonnets and monologues – Intro to Lit & Shakespeare students & faculty
11 a.m. Sierra Mika Skillen, "Dinnertime in Virginia Woolf's To the Lighthouse"
12-1 lunch break
1 p.m. Dr. Tiffany Stern, Royal Holloway - Master Class
2 p.m. Panel: Shakespeare & Performance
Tiffany Stern, Mark Mannette of NU Theatre, Dan Schuster of WCT,
Marguerite Regan of NU English
3 p.m. A Panel: Donut Stand for Racism – Dr. Suzanne Berg's Group Communication class
Jabara flexible theatre, De Mattias building
3 p.m. B Panel: Shakespeare & Editing
Tiffany Stern, Fran Connor of WSU, Ed Belsan of Derby HS
4 p.m. Poetry Reading
Bryan Dietrich of NU English – Preview work at: http://www.bryandietrich.com/
5-7 dinner break
7 p.m. Sloppy Joes Improv Performance
8:30 p.m. Screening of Short Film (Staff member-directed)
SAT April 22
Jabara Flexible Theatre
11 a.m. Short play: Perditi inter Astra/ Lost in Space
A new episode based on the 1960's sci fi tv show
Created by Latin students and rendered live in Latin & English
12-1 lunch break
1 p.m. Panel: Learning to Unlearn: Unpacking Your Diversity Story – Dr. Sandy Bequette's Education students
Ashley Gonzalez, "Abolish the Quo"
Ashlynn Miranowski, "I Can See Clearly Now"
Sylvia Stuhlsatz, "Don't Ask Why"
Ashley Claxton, "Crossing Culture Lines"
Diane Kemp, "On Paternalism and Piety"
2 p.m. English alumni panel: Shakespeare Beyond College
Sara Crow, Justin Ralph, Becky Schinstock DeJesus, Cat Connolly, Shane Chrisman, Robert Hein, Mark Carlson, Isaac Dowd, Gina Greenway
Jabara flexible theatre, De Mattias building
3 p.m. Shakespeare Scenes- Prof. Mannette's Acting 2 class (scenes from As You Like It, Two Gentlemen of Verona, Richard III, The Tempest, Romeo & Juliet, and Twelfth Night) & Prof. Marguerite Regan's Shakespeare class (scenes from As You Like It)
4 p.m. Coelacanth Literary Journal Annual Debut
Readings from the Newman student literary journal & debut of 2017 issue
5-7 dinner break
7 p.m. A Shakespeare Evening
Bill Coleman & Sanda Moore Coleman
For updates, see web site: http://go.newmanu.edu/litfest
English Dept. contact:
Susan Crane-Laracuente/ This email address is being protected from spambots. You need JavaScript enabled to view it.
Office (316) 942-4291 x2226// Cell (631) 678-2167
Thanks to:
Emily Rhamy
Warren Farha, Eighth Day Books
Tolli Rasmussen, Scooter's Coffee House
Ali Yassine, College Hill Deli & Catering
Call for Abstracts
Scholarly or creative approaches related to this year's Shakespeare theme or other topics are welcome and encouraged.
Submit 250-word proposals to Dr. Susan Crane-Laracuente at This email address is being protected from spambots. You need JavaScript enabled to view it. by Monday, April 3rd, 2017. For more information, call 316-942-4291, ext. 2226.
Literary Festival Frequently Asked Questions (FAQ)
What exactly is meant by "Scholarly or creative submissions on 'Shakespeare' or other topics are welcome"?
Participants may present about a wide range of topics and formats not restricted by the annual theme; some present papers/essays; some read from creative work, some display artwork, others play musical instruments or act out short plays, etc. See titles and subjects of past presentations by looking at programs from previous years below.
How do I register for the event and is there a registration fee?
Please register in advance if you are presenting; for presenters from outside the Newman University community, there is a modest $30 fee. Faculty, students, and participants from the wider community are encouraged and welcome to present: send us your abstracts/ presentation proposals on or before the listed deadline; if your proposal is accepted, we will confirm your place on the program and request you send in your presentation fee.
Is there a full schedule available or a list of conference topics and speakers?
The full final schedule is available a week or two prior to the festival, after we have arranged all of the presentations.
Are there masterclasses available?
Keynote speakers most years do present master classes during the festival, and all are welcome to attend these.
Is there a fee for attending any of the panels or presentations as an audience member only?
No; the conference is free and open to public audience members; individuals and groups are welcome.
Tiffany Stern
2017 Literary Festival Keynote Speaker
April 20TH AT 7PM in Jabara Flexible Theatre, De Mattias Hall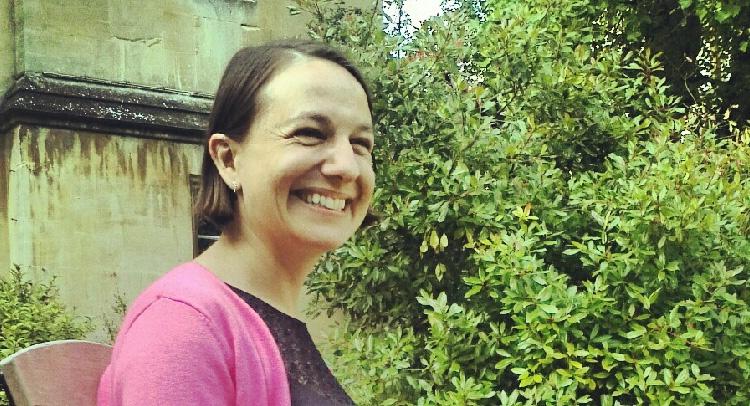 Tiffany Stern is Chair of Shakespeare and Early Modern Literature at Royal Holloway, University of London, having previously been Professor of Early Modern Drama at the University of Oxford. She specialises in Shakespeare, theatre history from the sixteenth to the eighteenth century, book history and editing. Her monographs are Rehearsal from Shakespeare to Sheridan (Oxford: Clarendon Press, 2000), Making Shakespeare (New York and London: Routledge, 2004), [with Simon Palfrey] Shakespeare in Parts (Oxford: OUP, 2007; winner of the 2009 David Bevington Award for Best New Book in Early Drama Studies) and Documents of Early Modern Performance (Cambridge: CUP, 2009; winner of the 2010 David Bevington Award for Best New Book in Early Drama Studies). She has co-edited a collection of essays with Farah Karim-Cooper, Shakespeare's Theatres and the Effects of Performance (2013), and edited the anonymous King Leir (2001), Sheridan's The Rivals (2004) and Farquhar's Recruiting Officer (2010), and Brome's Jovial Crew (2014). She is general editor of New Mermaids and Arden Shakespeare 4, and is author of over fifty chapters and articles on sixteenth to eighteenth century dramatic literature. Her current projects are a book on theatre and fairs, a book on documents beyond performance and an Arden 4 edition of The Tempest.
Thank you for your interest and we hope you can join us for the festival!
Previous Literary Festival Programs