18th Annual Literary Festival: "Shakespeare"
April 20th, 21st, & 22nd 2017
Newman University campus
Wichita, KS
Keynote Speaker: TBA
*Free and open to the public for attendees. A small fee for outside presenters.
Call for Abstracts
Scholarly or creative approaches related to this year's sports theme or other topics are welcome and encouraged.
Submit 250-word proposals to Dr. Susan Crane-Laracuente at This email address is being protected from spambots. You need JavaScript enabled to view it. by Monday, April 3rd, 2017. For more information, call 316-942-4291, ext. 2226.
Literary Festival Frequently Asked Questions (FAQ)
What exactly is meant by "Scholarly or creative submissions on 'Shakespeare' or other topics are welcome"?
Participants may present about a wide range of topics and formats not restricted by the annual theme; some present papers/essays; some read from creative work, some display artwork, others play musical instruments or act out short plays, etc. See titles and subjects of past presentations by looking at programs from previous years below.
How do I register for the event and is there a registration fee?
Please register in advance if you are presenting; for presenters from outside the Newman University community, there is a modest $30 fee. Faculty, students, and participants from the wider community are encouraged and welcome to present: send us your abstracts/ presentation proposals on or before the listed deadline; if your proposal is accepted, we will confirm your place on the program and request you send in your presentation fee.
Is there a full schedule available or a list of conference topics and speakers?
The full final schedule is available a week or two prior to the festival, after we have arranged all of the presentations.
Are there masterclasses available?
Keynote speakers most years do present master classes during the festival, and all are welcome to attend these.
Is there a fee for attending any of the panels or presentations as an audience member only?
No; the conference is free and open to public audience members; individuals and groups are welcome.
Jerry Holt
2016 Literary Festival Keynote Speaker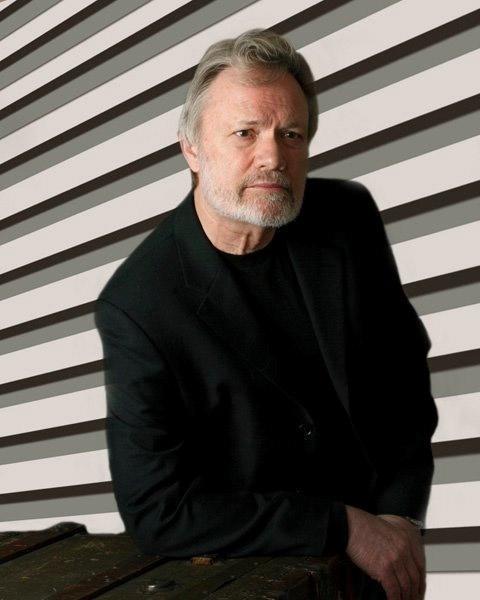 JERRY HOLT is a teacher, novelist and playwright. His dramatic works include Rickey, the story of baseball guru Branch Rickey's friendship with Jackie Robinson; An Evening with Julia Marlowe, which deals with the noted Shakespearian—and numerous short plays. Rickey has been performed across the United States, most memorably at the Baseball Hall of Fame, and at the invitation of the St. Louis Cardinals. It also opened and closed the Jackie Robinson 50th Anniversary Celebration in Brooklyn, NY. Holt's short plays have been featured in numerous festivals—most recently at the Indy Fringe Short Play Festival in Indianapolis. The Lubeznik Center for the Arts in Michigan City hosts new short plays by Holt annually.
Holt is also the author of The Killing of Strangers, a novel based on the Kent State University shootings of 1970. The book was a finalist in the St. Martin's Press First Mystery Competition, and was also selected for inclusion in Kent State's May 4 Archive.
By day Holt is Chair of the Department of English and Modern Languages at Purdue University North Central. In 2014 he was chosen for an Outstanding Teacher Award.
Thank you for your interest and we hope you can join us for the festival!
Previous Literary Festival Programs