Congratulations 2015 grads, and welcome to your Alumni Association! Putting on your cap and gown may have signaled the end of your student career, but Newman graduates are alumni forever.
Attention all Alumni: Nominate fellow alumni to be honored at the 2016 Cardinal Newman Awards Banquet by clicking the button below:
Cardinal Newman Awards Banquet nomination form

Tad Druart '87, President – Alumni Association
Dear Fellow Newman Alumni,
Eighty years ago this September, the Adorers of the Blood of Christ (ASC) officially opened what is today Newman University. They did this at the height of the Great Depression with the objective to develop students of "a true and finished Christian character" that are honorable and useful citizens of the world. The first graduating class of 1935 numbered 17.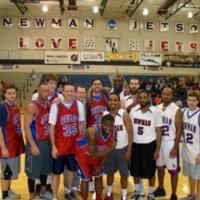 N.U. alumni athletes gather for a basketball reunion.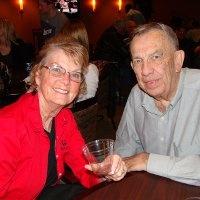 Bev '63 and Mo Greenwood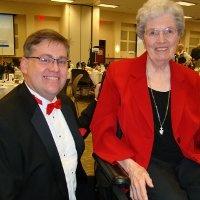 J.T. Klaus '87 Sr. Margaret Knoeber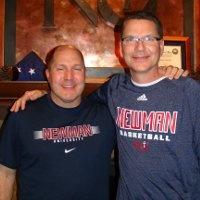 Tad Druart '87 and Mark Potter '86