The International Studies Program helps students gain tools to explore the world for meaning and understanding. The speed and efficiency of communication and travel have made the world a small and complex place. Successful leaders approach this complexity with an eagerness supported by an awareness of the various peoples, ideas and issues facing our country and the world.
Your Gateway to the World
This minor pulls from a variety of disciplines on campus, including literature, business, economics, Spanish, sociology, art, and more.
The faculty at Newman University strive to foster a learning environment that encourages the exchange of well-supported ideas. Through lecture, Socratic inquiry, travel, service and language acquisition, the student who successfully completes the International Studies minor gains extraordinary tools with which to investigate our world.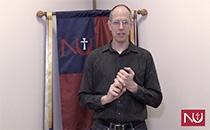 Why You Should Consider International Studies