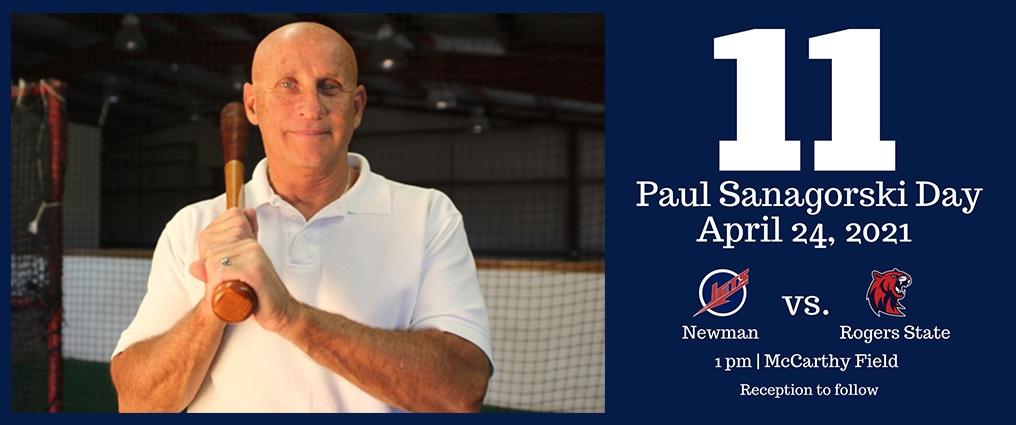 Come help celebrate the man who created a proud tradition of Newman University Jets baseball!

You know him as 11!

Paul Sanagorski led the Jets baseball program as head coach from 1978 to 2000. He holds the school record for most wins (766) and ranks as one of the all-time winningest coaches No. 11 NAIA history.

#11 led the Jets to a top 4 finish in the 1983 NAIA College World Series. He later would coach professionally in the Marlins and Nationals organizations. Paul has been inducted into the Newman Sports Hall of Fame, the Kansas Baseball Hall of Fame and the Wichita Sports Hall of Fame.
RSVP to Paul Sanagorski Day Event