Newman University's Steckline Gallery is a professional and premiere art gallery. Monthly shows rotate through the gallery changing each Final Friday during the show season.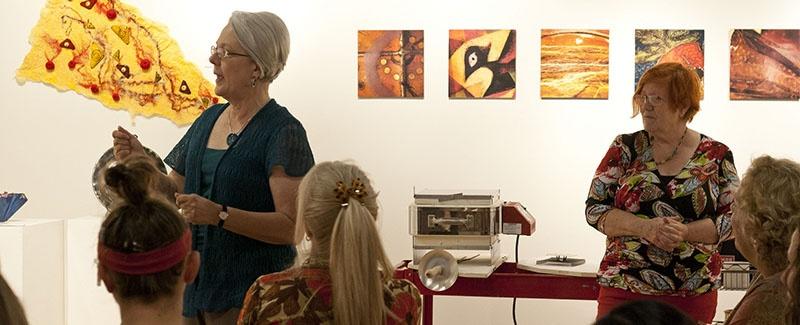 Artists discuss their techniques and methods during an Art for Lunch session at the Enamel Group Show.
Steckline Gallery Mission
The Steckline Gallery on the campus of Newman University brings together a community of professional artists working in a broad range of disciplines with students who are developing analytical insights and an understanding of the cultural function of art in an environment of academic freedom. The gallery creates opportunities for students, staff, faculty and the community at large to interact with artists and expand their view of art and culture while appreciating the creativity expressed by art and artists with the underlying goal of promoting lifelong learning and personal development.