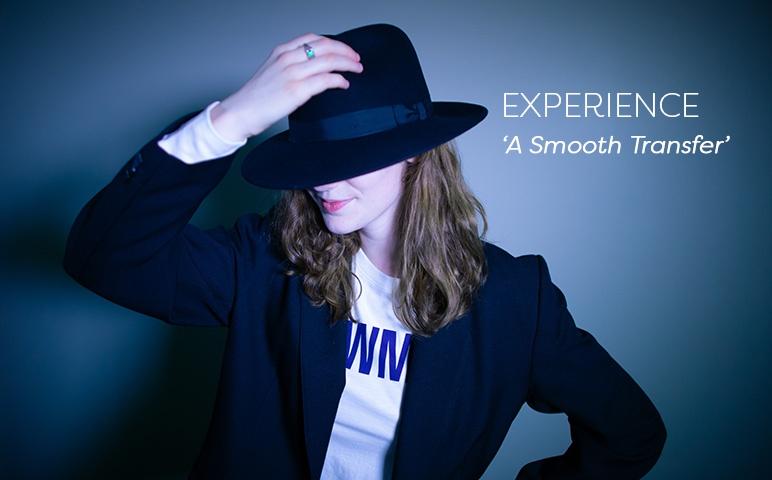 Take your college education to a higher level.
Newman makes it simple.
If you want to know more about Newman, be sure to schedule a visit. We'd love to show you around!
Available Scholarships or Schedule a Campus Visit
Academic Programs that prepare you for high-demand careers
Knowledgeable, accessible and understanding faculty
Small classes - you won't feel lost in the crowd
One-on-one interaction with faculty and staff
Financial Aid designed specifically for transfer students

Transferring your credits to Newman University is easy. Once all your transcripts have been received and you are accepted to Newman University, you will receive an evaluation showing the credits that will be accepted toward your chosen degree.
Working with an advisor
At Newman, a faculty advisor from your area of study will be paired with you for the duration of your academic career. This allows your advisor to get to know you on a personal level, so that he or she can learn your unique strengths and needs, and better help you with academic choices and career preparation. Since Newman University advisors are professors, they offer expert guidance and knowledge throughout your educational journey.
Your application for admission is reviewed individually, and a variety of factors are considered in the admissions process. Newman University wants to see a proven track record of academic success and the motivation necessary to complete an undergraduate degree.
Transfer Your Community College Credit Hours to Newman!
Newman welcomes the opportunity to work with community college students to aid in a smooth and efficient transfer of credit hours. Under Newman's articulation policy, students who come to Newman with an associate of arts or associate of science degree from a regionally accredited two-year college automatically meet all Newman Studies skill and general education requirements, with the exception of three hours of philosophy and three hours of theology which will be evaluated separately, and the Newman Studies Core Courses required of all Newman students.