Please review the 2018 Newman University Alumni Board nominees then elect 2 nominees through the nomination form linked below:
2018 Alumni Board Nomination Bio's
Summer (Ayers) McDonald '02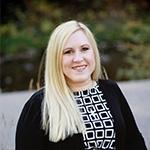 Wichita, Kansas
Bachelor of Science in Occupational Therapy
Current Occupation: Chief Strategic Officer, TherapySync
"My years at Newman created the foundation that I have built my career upon."
Dream for NU: I would love for Newman to be better known, not only in Wichita but also throughout the nation. I want Newman to have an identity that gives it the ability to compete on an international level in a few specialty areas to set it apart from Friends, WSU, or any of the other institutions in the area.
Dreams for Alumni Board: After over 15 years of real world post grad experience, with most of it in management, I would love to offer my insight and become more involved with Newman.
Wesley Williams '16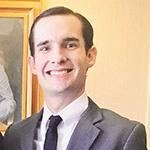 Tonganoxie, Kansas
Bachelor of Arts in Theatre
Current Occupation: University of Kansas School of Law, Student
"Newman gave me the tools needed to develop into an effective leader."
Dream for NU: To continue to produce leaders for the Wichita community or whatever community an alumnus calls home. Through this leadership, Newman's purpose of transforming society will be accomplished.
Dreams for Alumni Board: I will be able to share my experiences and provide insight thanks to my status as a recent Newman graduate and current KU graduate student.
LaDessa Forest '00
Wichita, Kansas
Bachelor of Science in Occupational Therapy
Current Occupation: Director of Therapy Operations, Wesley Rehabilitation Hospital
"Newman helped build the foundation of my future and the support of wonderful instructions help me study harder, dream bigger, and never give up."
Dream for NU: I hope for Newman University to continue on a path towards excellence. To provide an environment to help individuals grow academically and spiritually. I believe faith is the foundation of everything and my dream is for Newman to continue to grow on this idea.
Dreams for Alumni Board: I like to be involved in meaningful activities and I like to encourage involvement from others. More importantly, I feel a need to give of my time, treasure, and talent, especially to organizations that have given to me.
Anna Kimrey '13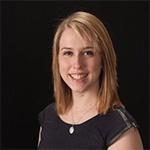 Kansas City, Missouri
Bachelor of Arts in Biology
Current Occupation: Benefit Authorizer, Social Security Administration
"Newman gave me the opportunity to grow and learn and filled me with knowledge and the drive to be a life-long learner, while giving me the gift of an education that is nationally recognized."
Dream for NU: I hope to see Newman continue to foster such close connections among its students and that it continues to be an institution with such high academic standards. I hope Newman can continue to expand its academic success into more differentiated fields.
Dreams for Alumni Board: I feel I can add perspective on issues relating to international students or non-native speakers of English. During my time teaching in Brazil, I gained further insight on what students look for when seeking foreign exchange programs and I believe I could help Newman become more attractive to international students.
Yelando Johnson '05, '07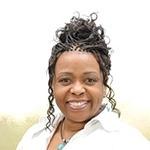 Wichita, Kansas
Masters of Science in Social Work
Masters of Business Administration
Current Occupation: Lecturer and Adjunct Professor, Newman University
"I am extremely proud to have both my MSW and MBA from Newman University and I developed leadership skills which I use in every aspect of my life."
Dream for NU: Create more partnerships and mentors with alumni members in the community through projects and services that will enhance the education experiences for the current students and make connections with other alumni.
Dreams for Alumni Board: The opportunity to act as an ambassador for Newman and to share my expertise and support to further contribute to the development of the alumni network.
Karen (Woods) Wright '17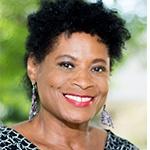 Wichita, Kansas
Masters of Science in Education
Current Occupation: Academic Success Advisor in Engineering, Wichita State University
"I discovered adult learners can go back to school and be successful in higher learning and even reach an accomplished academic level of Summa Cum Laude."
Dream for NU: To become more visible and to reach more underserved populations. Newman is like a hidden treasure, very embracing and inclusive, but most of the local population is not aware of the programs and services Newman offers.
Dreams for Alumni Board: Effective communication in promoting Newman to prospective adult learners and put my skills in speaking with individuals from various socio-economic backgrounds to use.
Tammy (McCormick) White '13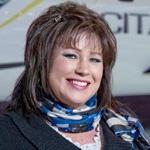 Haysville, Kansas
Masters of Business Administration
Current Occupation: Blue Sky Ranch, Inc., Executive Director
"I felt God led me to choose Newman. He knew I was going to need the safety and attention Newman provided."
Dream for NU: To see the success of the different programs for adults grow and to increase the outreach to those in the aircraft industry. I believe in Newman and would like to see the Alumni Association grow and become active on and off campus.
Dreams for Alumni Board: I believe it is headed in a great direction. As a member of the service committee, I would like to see the board take an active role in giving back to the community. To continue this effort would be a great pleasure and honor.