---
Each year, Newman University recognizes excellence with its Academic Awards to acknowledge superior academic performance of students and includes recognition of honor society inductees, clubs and campus leaders. The 2020 recipients are:
---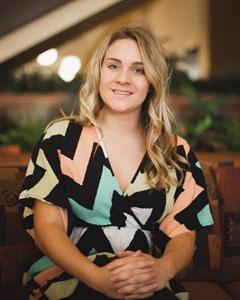 Courtney Klaus
Major: Communication/History
Award: Creative Achievement Award
Courtney Klaus has excelled across all university classes, attested to by professors in Philosophy, Art, History, Spanish and Communication. Dr. Hane writes that Courtney is "within the top 1% of students [she has] taught in over twenty years as a faculty member" and that her "success will be built upon her communication skills, leadership traits, and academic ability." An excellent listener and researcher with the ability to discover and select from subtle distinctions in messages, Courtney has served with enormous courage, discernment, and maturity in trying situations as Editor for the Vantage and Staff Reporter for The Wichita Eagle.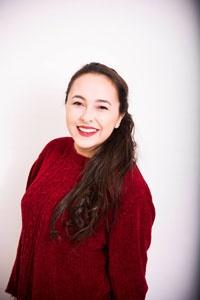 Emily Larkin
Major: Theatre / Communication
Award: Fine Arts Achievement Award
Emily had an extremely active career as an undergraduate at Newman. As a double major in Communication and Theatre, she was a key participant in both. In Theatre, she acted in several productions, most notably as Lucy in Narnia, stage managed two main stage productions, and she even costumed a show. She was also active in the Music program, singing, dancing, and acting in spring shows. In Communication, she was on the writing staff for The Vantage, even achieving a minor in journalism.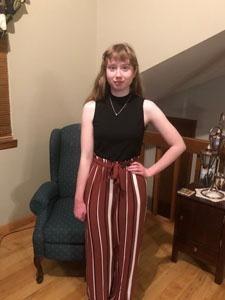 Murphy Obershaw
Major: English
Award: Fine Arts Achievemnet Award
Murphy Obershaw's attraction to verbal art is manifest in many areas: as Staff Writer and Copy Editor for The Vantage; as Co-Emcee and Advertiser for Open Mic events, and across her classes in her three areas of study. She also has a knack for translating the verbal into the visual, impressing faculty and fellow students with drawings, pie charts, graphs, and comic strips that distill great works of literature. Murphy is also an avid reader and poet and can frequently be found sharing her signature and delightful wackiness through reading Mo Willems' pigeon stories, among other works, aloud.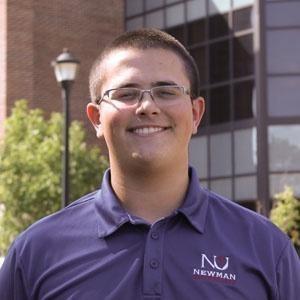 Dakota Heard
Major: History/Secondary Ed
Award: Humanities Achievement Award
Dakota is a celebrated History and Education Major who has also demonstrated extraordinary talent in singing, acting and sometimes even dancing, with our musical family for 4 years. Dakota has been a member of the NU Chorale and Troubadours where he shared his talent with so many people, young and old, in the Wichita area as well as two trips to Ruma to share with our ASC Sisters. Dakota has performed in four of the Music Department's Spring Musicals and played the lead his junior year. Dakota also performed the leading role of Reverend Shaw in Footloose, and the role of Bill Austin in Mamma Mia. "What an absolute joy to get to work with such a hardworking, dedicated leader as Dakota."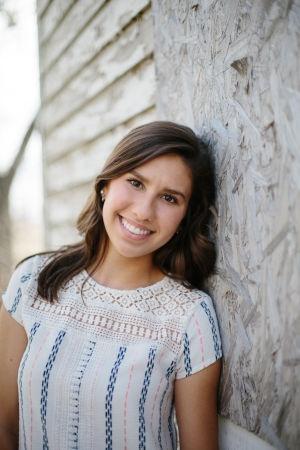 Marie O'Neal
Major: International Studies with an emphasis in Latin American Studies, Spanish minor
Award: Humanities Achievment Award
Marie O'Neal is an energetic and mission driven student with aspirations to make the world a better place.
Since arriving at Newman, she has engaged in service, leadership, and excels in her studies, on campus and abroad. She has taken part in Guatemala Study and Serve, worked with the Model UN Program at Friends University, and was accepted into a service program in Bolivia.
"Marie´s plans were to volunteer in South America this summer. While suspended for the present, we fully expect Ms. O´Neal to continue to find ways to apply her academic learning and the Newman University Mission to better understand the world and transform society, locally and beyond."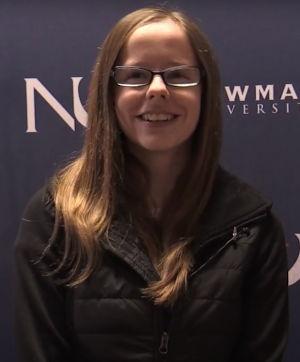 Presley Williams
Major: Biology-Pre-med
Award: Freshman History Prize
Presely wrote a well researched and well argued paper on the Pharaoah Hatchepsut. Her critical thinking and writing skills are outstanding. She show great promise in the firled of History.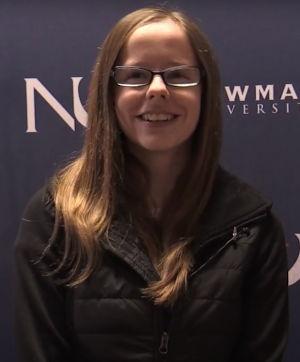 Presley Williams
Major: Biology-Pre-med
Award: Surendra P. Singh Outstanding Freshman in Biology Award
The Surendra P. Singh Outstanding Freshman in Biology Award is to recognize an outstanding freshman whose academic progress and interest in science demonstrates the same passion for scientific discovery that Dr. Singh has lived for decades. In General Biology 1, this student ranked among the top of the class of nearly 72 students and she continues to demonstrate academic excellence in General Biology 2 this semester. Her enthusiasm for understanding the biological sciences was first observed when we met her during Newman's Investigative Summer Science Program. We are impressed with her enthusiasm for learning as well as her sweet spirit and strong work ethic. She is destined for great things. The faculty of the Department of Biology at Newman University are pleased to present the Surendra P. Singh Outstanding Freshman in Biology Award to Presley Williams.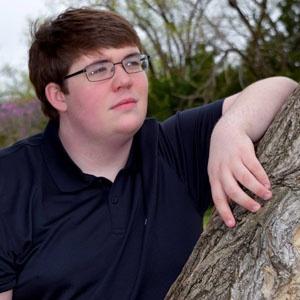 Michael VanDeest
Major: History
Award: Joyce Suellentrop Prize for Distinguished Scholarship in History
Michael is an excellent researcher and writer. His work has been honored at the Kansas Association of Historians. Michael excels in the University Archives and on the NU Bowling team.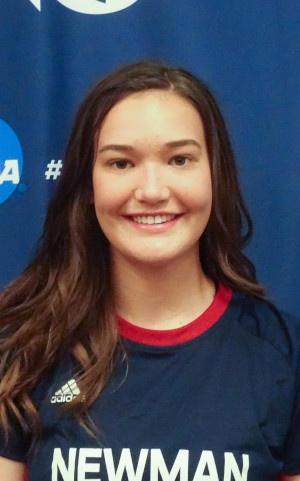 Madison Shay
Major: Biochemistry
Award: Sister Margaret Knoeber Lower Division Chemistry Award
Madison exemplifies the characteristics of the ideal chemistry student. She excels both in the classroom and in the laboratory. She manages to balance her outstanding academic performance with excellence on the playing field.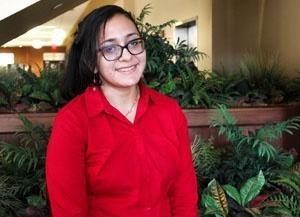 Dania Jumpa
Major: Biology-Pre-med
Award: Steve Palubicki Outstanding Sophomore or Junior in Biology Award
The Steve Palubicki Award is given each year to an outstanding Biology major who has completed either the second or third year of college, and who serves as an excellent example of an outstanding Biology student. This year's award recipient is a Biology major with a concentration in pre-medicine, an honors student, who not only demonstrates an exceptional interest in her biology subjects which goes above and beyond that which is necessary to maintain her outstanding academic record, but has devoted considerable time to activities which have benefitted other students enrolled in courses such as General Biology and Biochemistry. She engages in laboratory assistant activities outside of her usual courses and has helped students in their coursework as well as working to organize and inventory lab supplies and equipment. She has mentored younger students and shares her enthusiasm and dedication with both the students and the faculty that she works with. The faculty of the Department of Biology at Newman University are pleased to present the Steve Palubicki Outstanding Sophomore or Junior in Biology Award to Dania Jumpa.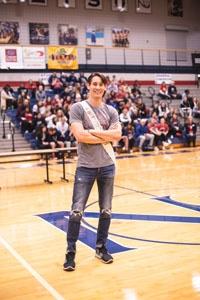 Claudius Ciecko
Major: Biology-Pre-med
Award: Sister Claudine Axman Award in Biology
In honor of a devoted teacher, a most admired colleague, and a mentor, the Sr. Claudine Axman Award was established in 1988 as a symbol of appreciation and profound respect for Sr. Claudine. She was a professed member of the Adorers of the Blood of Christ for 71 years. Sr. Claudine dedicated over 30 years of service as a professor of Biology at Newman University. She was a demanding teacher and was always concerned about accuracy and thoroughness in her students and is very much responsible for setting a trend of higher academic standards and expectations for biology majors. The Sr. Claudine Axman Award is given to a biology major who has demonstrated superior academic performance and leadership in extra-curricular activities. This year, a biology student who has met all these qualifications as stated, to receive the Sr. Claudine Axman Award is Claudius Ciecko. Claudius is an excellent student, meticulous and detail-oriented. He excels in his coursework and is an excellent example to his fellow students. Claudius has spent much of his time at Newman University working with fellow science students. He has mentored and tutored younger students in their classwork and has earned the deep respect of his Newman University classmates as well as the faculty and staff. Claudius will continue his studies after graduation at the University of Kansas School of Medicine, and we wish him the very best, with great confidence that he will become an outstanding physician.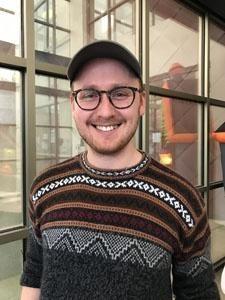 Elijah Klein
Major: Biochemistry
Award: Outstanding Calculus Student Award
The Mathematics Department has chosen Elijah Klein for the Best Calculus Student Award. Elijah is a Biochemistry major who wants to pursue a career in medical research. Elijah's plans include applying to dual MD-PhD programs. Talk about big goals! A doctorate in just one area would be demanding on its own. This type of program sets you up for two doctorates. Elijah has excelled in both Calculus 1 & 2. He said that calculus just "clicks" in his mind, and he finds calculus to be "fun". His calculus professor noted that not many students use those descriptions for calculus. In calculus class, Elijah consistently exhibits insight and confidence. Furthermore, he enjoys calculus concepts that are challenging and require creativity. In addition to taking courses for the demanding Biochemistry major, Elijah sings with the Newman Troubadours and has performed with Newman Theatre productions. He also teaches and directs for the Wichita Christian Youth Theatre. The Mathematics Department congratulates Elijah for his superior achievement in calculus, and we look forward to hearing updates about his educational and career accomplishments.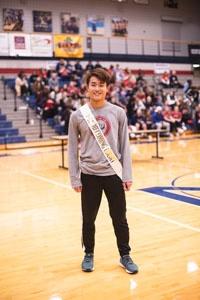 Koki Takemoto
Major: Biochemistry
Award: Outstanding Senior Chemisty Student
Koki is a great student and he had completed two separate research projects in chemistry. The first was examining a novel method for separating the enantiomers of binapthnol. The second was analyzing CBD oils by LC-MC. He exhibits the right combination of intellect and curiosity to be a highly successful researcher.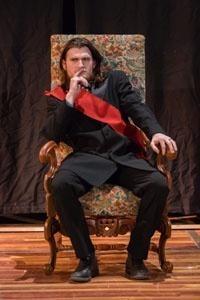 Lucas D. Farney
Major: Theatre
Award: Burbage Award
The student has provided leadership on and off the stage, playing lead roles all four years, 2 years as captain of the Sloppy Joes Improv Troupe, and a mentor to the younger students.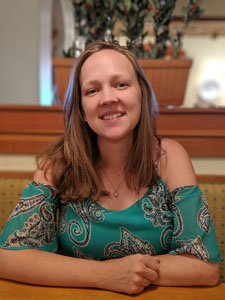 Gabrielle Dick
Major: Accounting/Finance
Award: Outstanding Accounting Student Award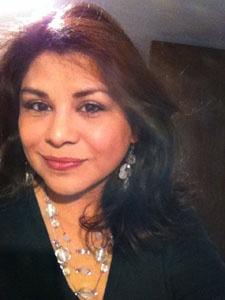 Danette Caire
Major: Interdisciplinary Studies
Award: Outstanding Non-Traditional Student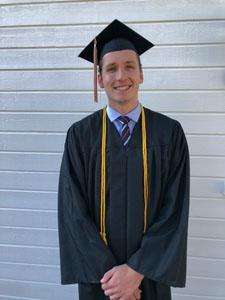 Andreas Agrell
Major: Management
Award: Outstanding BBA Student
Mr. Aggrell's academic record speaks for itself. He consistently received superior scores on all his examinations. His essay answers demonstrated advanced understanding of the materials well beyond what was required in the reading materials. Mr. Agrell was an enthusiastic student who regularly led discussion in and outside the classroom with classmates. He possesses the rare ability to share his gifts with classmates while demanding much of himself in the pursuit of personal achievement. Mr. Agrell will be successful in any and every endeavor he chooses to pursue. He exemplifies what the Newman University School of Business has to offer society and embodies the University's own mission and vision.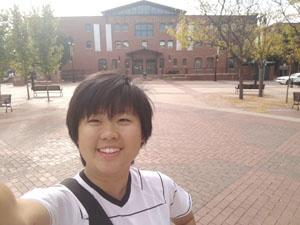 Kristin Lau
Major: IT/MIS
Award: Outstanding IT/MIS Student
Kristin Lau has an outstanding GPA, one of the highest among our graduating majors. She currently serves as president of the STEM Club and served as secretary before that. She is treasurer of the Newman University International Student Association. She is a member of our Intercollegiate Golf team. She has a record of active volunteer work. And she has enhanced her education by gaining internship experience with the online payments technology firm, Dwolla.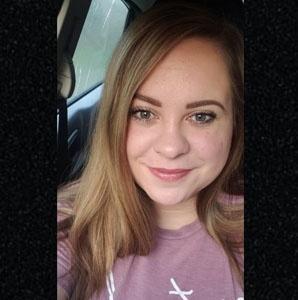 Abigail Riley
Major: Criminal Justice
Award: Robbi and Larry Heck Outstanding Social Science Student
Her performance in classes has been exceptional throughout her tenure at NU. Notably, she had a remarkable experience with Cooperative Education – forging professional connections and finding her path locally. She interned with the Wichita Police Department and Sedgwick County Sheriff's Office, and received stellar makes for her commitment to excellence. Her work as the President of the Justice League is inspired. Finally, she recently began her career in the criminal justice system as a crime analyst for the District Attorney's Office. In sum, Ms. Riley is a testimony to the fact that the NU Social Science experience is a pathway to academic and professional achievement.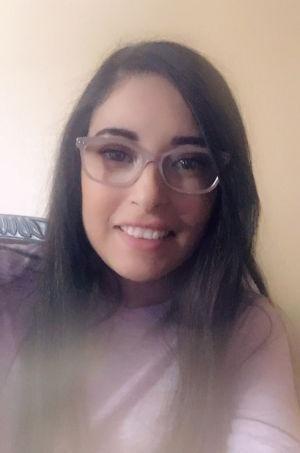 Jacquelin Castillo
Major: Elementary Ed
Award: Outstanding Intern Award
Jacquelin completed her internship this past Fall at Buffalo Jones Elementary School in Garden City. Jacquelin was chosen as the Outstanding Intern based on her academic and professional achievements during her student teaching internship. She exemplifies the School of Education's goal to prepare teachers who help to transform the lives of others. Jacquelin's compassion and dedication to the profession should be recognized and celebrated.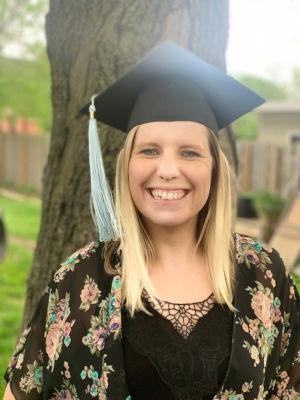 Shannon Millar
Major: Elementary Ed
Award: Outstanding Intern Award
Shannon completed her internship this past fall at Mound Valley Grade School in Mound Valley, KS. Shannon was chosen as the Outstanding Intern because of her ability to build relationships and show compassion to all students. She effectively uses technology in the classroom. Shannon embodies the mission of the University and the School of Education with her caring personality and her love for the profession. We are excited to celebrate this accomplishment with Shannon.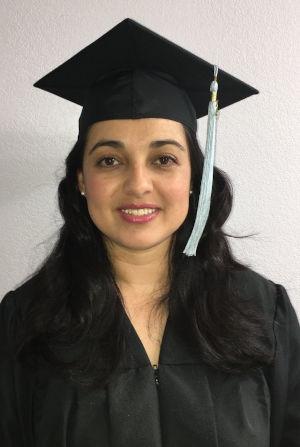 Julieta Sandoval
Major: Elementary Ed
Award: Sr. Susan Reeves Award
Julieta was selected as the recipient of this award because she truly embodies all of the six qualities of the School of Education's Conceptual Framework. Like Sister Susan, Julieta exhibits these qualities both in spirit and practice. She is knowledgeable and visionary through her belief to compassionately teach all students. Julieta is collaborative and reflective – open to new ideas, never judgmental, and always humble. Julieta demonstrates professional ethics in all that she does. She is a caring educator who is very deserving of being recognized for her accomplishments throughout the teacher education program.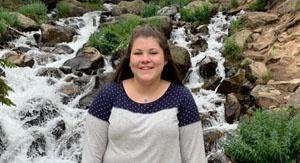 Kaitlyn Stallard
Major: Elementary Ed
Award: Sr. Vivian Miller Elementary Award
Kaitlyn is a hard worker who asks thoughtful questions, has a great sense of humor, and is persistent in seeking academic excellence. She often volunteered to go above and beyond what was required and is determined to make a difference in the lives of younger generations.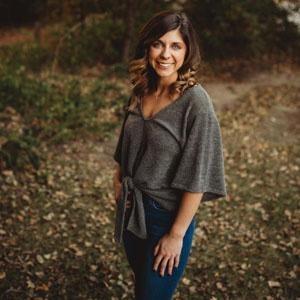 Shelby Loganbill
Major: Master of Science in Education
Award: Outstanding Master of Science in Education Student
Shelby is a knowledgeable, confident, and empathetic young educator with a true drive to be a teacher. She has been assertive in completing coursework with a high level of skill and it is quite clear that she puts a great deal of thought into her final products and she prides herself on completing a task to the best of her abilities.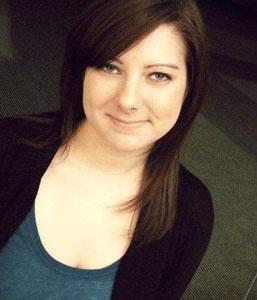 Samantha Andrea Lott
Major: Master of Social Work
Award: Excellence in Mastery of Social Work
Samantha is very intelligent and has fully engaged in her coursework and her field practicum at Eckerd Connects. She will move on to do great things and I see her making strides not only locally but at a national level. She will be an amazing social worker!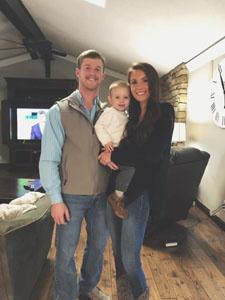 Emily Harper
Major: Radiologic Technology
Award: Radiology Technology Janie Ward Clinical Excellence Award - Wesley Medical Center
She is always on time and ready to work in her assigned area. She has demonstrated independence and confidence. She thinks like a technologist. She is always eager to learn and does not shy away from difficult patients or exams. She has a great bedside manner.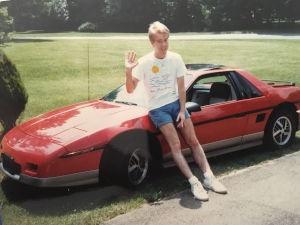 Thomas Martin
Major: Radiologic Technology
Award: Radiology Technology Janie Ward Clinical Excellence Award - Via Christi St. Francis
He is reliable, arrives on time, and is ready to work when he gets to clinical. He has a great attitude and is very respectful of his fellow students, his professors, and clinical staff at the hospital. He always is looking for ways that he can help.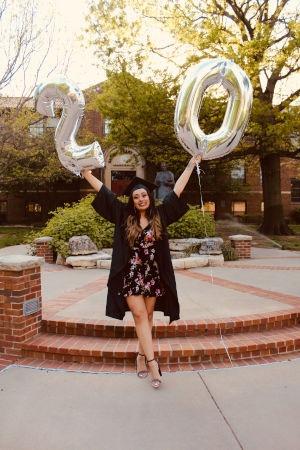 Genesis Campos
Major: Radiologic Technology
Award: Radiology Technology Janie Ward Clinical Excellence Award - Via Christi St. Joseph
Genesis is always punctual and ready for clinical. She is always prepared and takes initiative. Genesis is always excited to come clinical and has a positive attitude. She is an excellent communicator and has excellent rapport with physicians, technologists and most of all her patients. She always has a smile on her face and treats her patients with dignity and respect. Genesis is very receptive to learning new methods for obtaining radiological images. She volunteered to take on more clinical hours to learn more about other radiology modalities.
Student and Faculty Awards
Karen Do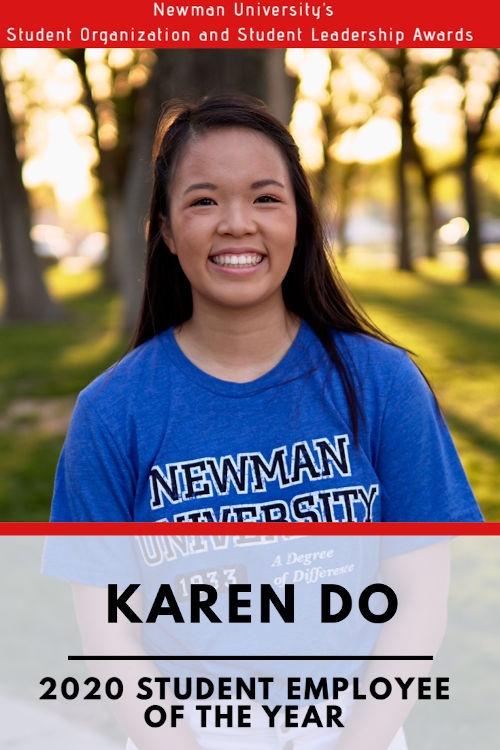 ---
Student Employee of the Year
Sonja Bontrager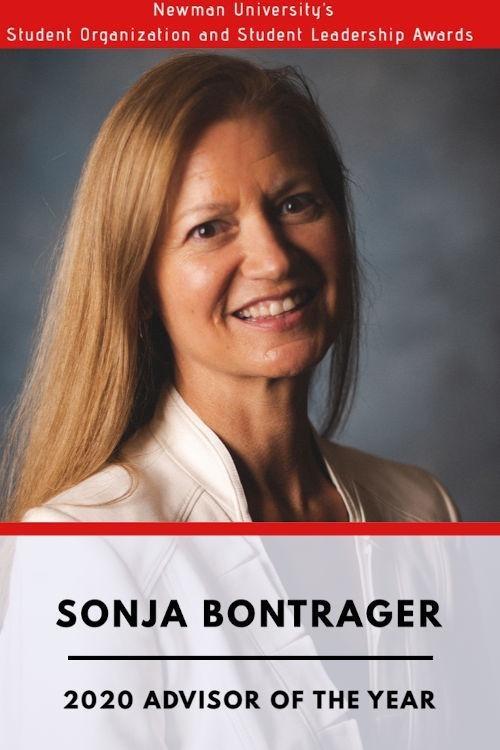 ---
Student Organization Advisor of the Year
Stephania Lopez
---
Student Leader of the Year
Newman University Medical Professions Club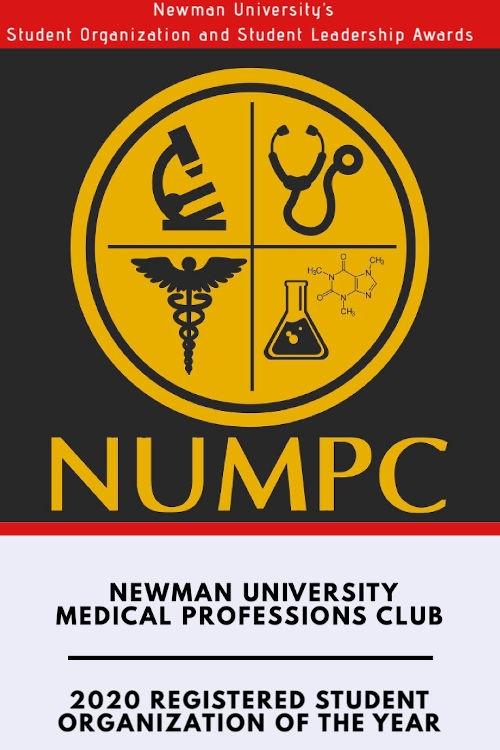 ---
Registered Student Organization of the Year
Campus Ministry - Peer Ministers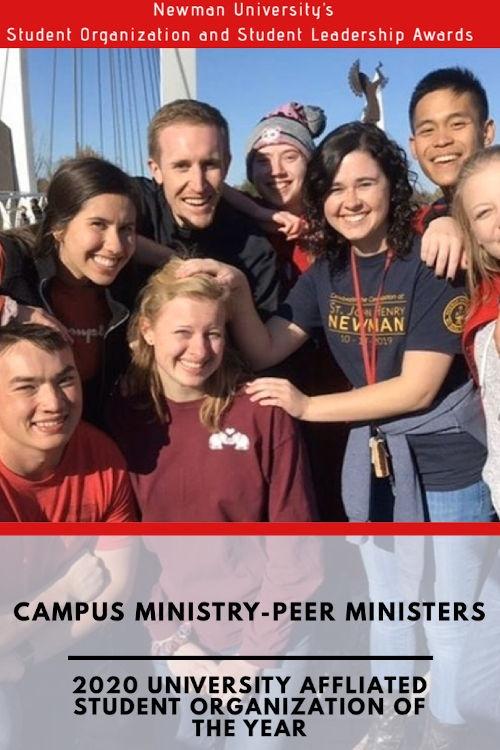 ---
University-Affiliated Student Organization of the Year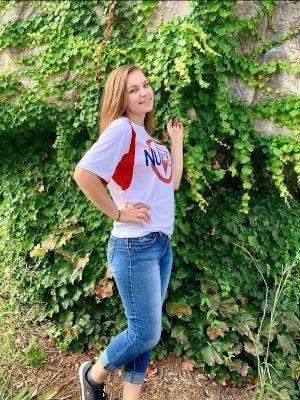 Keelah Warden
Distinguished BSN Graduate Award
---
Every semester the BSN nursing faculty votes and awards to a graduating senior the Distinguished BSN Graduate Award.
The criteria for this award includes school and community involvement and commitment to nursing.
The distinguished BSN graduate for the Spring of 2020 is Keelah Warden.
Keelah is a Cardinal Newman Scholar and has been active at Newman University, School of Nursing and the community. Her experiences at Newman range from acting in a Shakespeare play, being a T&T facilitator, peer tutor and a student mentor. Keelah has many service hours at Newman and in the community. Recycling on campus is one of Keelah' s interest that she plans to continue at her workplace.
Keelah plans to work with the elderly and will pursue her doctorate to become a nurse practitioner. She stated in her initial interview in 2018 that her goal was to go into the world and make a difference. We know she will do just that!