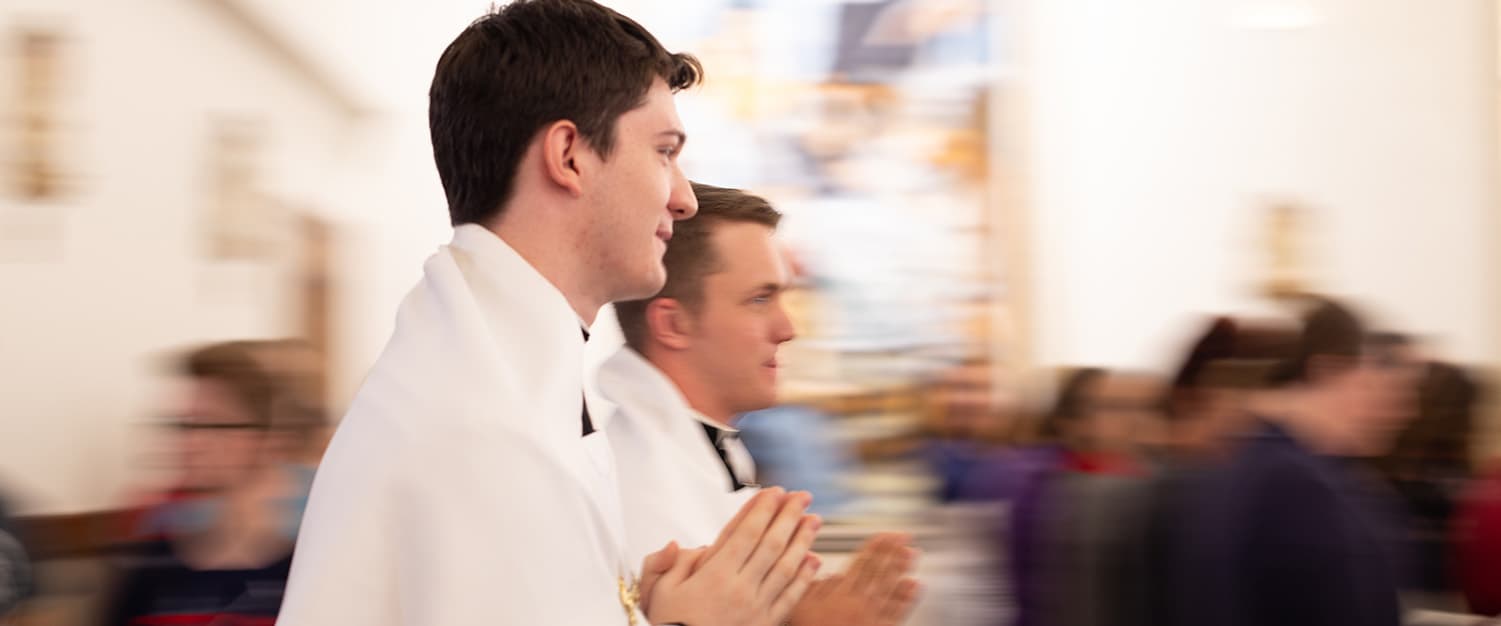 Announcing the Newman University Catholic Promise Grant
The Catholic Promise Grant is a guaranteed grant available to any graduate of a Catholic high school.
Application Instructions
Interested in qualifying for this grant? Complete the quick, easy, and free application for admission to Newman University and request to have official transcripts sent from your high school.
Questions? Contact Admissions at [email protected] and our Admissions team will be happy to help!
Guaranteed $56-$64,000 ($14-$16,000 annually) grant (renewable for four years / eight semesters)
Available to any first-time college student who graduates from a Catholic high school
Student must be admitted to Newman University
Must attended Newman the first term after high school graduation as a full-time student
Must maintain a 2.00+ GPA to renew grant
Stackable with Newman need grants or athletic scholarships, but not stackable with Newman Academic Scholarships
No combination of awards may exceed cost of tuition
Grant is awarded through the Office of Admissions, with submission of Catholic high school transcript
Anunciando la beca "La promesa católica de Newman University"
Beca de $56-$64,000 La beca "promesa católica"Beca de $56-$64,000 La beca "promesa católica"es una beca garantizada a cualquier estudianteque se gradúa de una escuela católica.
Una beca garantizada de $14-$16,000 por año—renovable cada año por cuatro años u ocho semestres.
Información para aplicar
¿Tiene Ud. interés en la beca? Complete la solicitud para la admisión a Newman University, un proceso que es rápido, fácil, y gratis, y solicite su expediente oficial de su preparatoria.
¿Preguntas? Comuníquese al departamento de admisiones en [email protected]. Nos encantaría responder a sus preguntas y ayudarle. ¡Los esperamos!
Catholic Promise Grant details
Disponible para estudiantes entrando a la universidad por primera vez que están graduándose de una preparatoria católica.
El/la estudiante debe estar aceptado/a por la Universidad de Newman.
Tiene que asistir a la Universidad de Newman a tiempo completo el primer semestre después de la graduación de la preparatoria
Debe de mantener un promedio de calificaciones de 2.00+ para renovar la beca.
Puede ser en adición a otras formas de ayuda financiera de Newman o becas deportivas, pero no se puede combinar con becas académicas de Newman.
Ninguna combinación de becas y premios puede sobre pasar el costo de la matrícula
La beca será otorgada por la oficina de admisiones, con una presentación del expediente de la preparatoria católica